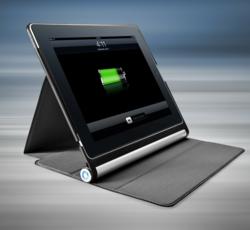 We're here to make our customers happy, and by this server upgrade, our systems will be twice as fast."
Fremont, CA (PRWEB) March 15, 2013
New Trent Inc, an Apple and Android accessory manufacturer based in in the Silicon Valley, today, is experiencing major technical difficulties with their corporate website, support store, and ecommerce store. From what started off as small server glitch, has turned into a site-wide failure. Spokesperson from New Trent states that they are currently undergoing a server upgrade and the upgrade happened earlier than scheduled, resulting in the downtime. "We're here to make our customers happy, and by this server upgrade, our systems will be twice as fast. What originally was supposed to happen at 1AM 3/16 got pushed up due to a scheduling error. We apologize for the inconvenience caused due to this unexpected downtime and we ensure you that all orders placed on Newtrent.com is secure and safe." Johnson Jeng, spokesperson from New Trent states.
As an ecommerce store online, New Trent guarantees that their online website is secure and all necessary security measures are met and the current downtime of the server is due to a scheduled server upgrade maintenance that got pushed up a little earlier than scheduled. As an apology for the downtime for individuals looking to purchase their portable battery packs, New Trent Inc. will give 15% off any order of $39.95 or more by using the coupon code "NEWSERVER" .
ABOUT NEW TRENT
New Trent is a Fremont, CA based designer and manufacturer of mobile accessories. Consumers depend on New Trent to power their business-critical mobile and tablet devices. New Trent is recognized around the world for its exceptional products, premium customer service, and competitive prices. The company has grown tremendously in the past 5 years and now ready to once again wow the world with its new line of products releasing Q1 of 2013. New Trent is certified by Apple Inc. and is under Apple's Made For iPhone program with some products. All of New Trent's devices are developed with simplicity and usability in mind. New Trent products are available at Newtrent.com.