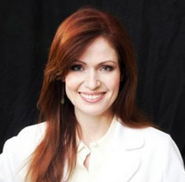 The staff is like none other I've ever seen.
So friendly, kind, caring and very professional.
Baton Rouge, LA (PRWEB) March 18, 2013
The HAT RUN event will include free skin cancer screenings, a kid's activity tent, food, drinks and live music along with a hat contest. Participants are encouraged to wear crazy hats while running/walking either individually or as a team to bring awareness that we should all wear protective clothing and sun block while in the sun's rays. The 1 mile fun run/walk will begin at 8:00 AM and a 5K run/walk will begin at 8:30 AM. Tickets can be purchased at http://www.lsofoundation.org.
The presenting "Sombrero" sponsor is Dr. Ann Zedlitz. She and her husband and fellow dermatologist, Dr. Trent Massengale, have developed a broad spectrum sunblock known as MD Block that will launch this spring through their not-for-profit Health Skin Foundation. A portion of the proceeds will go towards supporting dermatologic education and raising skin cancer awareness through organizations such as the LSO Foundation. Other sponsors include Varsity Sports, Dermatology Clinic, BREC, Castle Cleaners, Frank P. Henchy, M.D., GEICO, Skyhawk, Ruthie Golden- ProSold Realtor, Tri-Delta Sorority & Alumni, The Savoy Family, The Olinde Family, Donna Nunnally, M.D., Faulk & Winkler, CPA, Phelps Dunbar LLP, LUBA Workers' Comp, Vantage Health Plan, McCool Family Fund, Digital Press & Graphics.
Sisters Sarah Lomax and Emily Lomax Gonsoulin began the foundation in May 2012 with the help of The Savoy and Olinde families. The LSO Foundation is partnered with The Baton Rouge Area Foundation, which is a 501(c)(3) organization. Other community projects include sun canopies over playgrounds and an informational video for public talks to high school and college groups on sun safety and skin cancer education. For more information on the LSO Foundation or the LSO Hat Run, contact Sarah Lomax at sarah(at)lsofoundation(dot)org or (225) 931-8566.
Baton Rouge native Lauren Savoy Olinde passed away from a two-year battle against melanoma in January 2012. She was 27 years old and had just begun her career as a local pharmacist in Baton Rouge. She attended Our Lady of Mercy School, St. Joseph's Academy High school, Louisiana State University and University of Louisiana-Monroe Pharmacy School. For more information on Lauren, view http://lsofoundation.org/laurens-story/