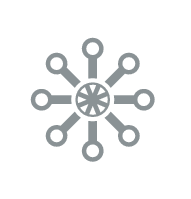 With UNITY, data integration is not longer a expensive or time consuming process. Developers can now focus more time on the user experience which in turn translates into faster development times and an over all better product.
Atlanta, GA (PRWEB) March 22, 2013
The Social Foundry, makers of the SOAPbox database integration platform, announce the release of UNITY for Salesforce.com. With UNITY, organizations can connect the popular Salesforce.com platform with their on-premise databases in real time.
A spokesman for the company states "Most companies that integrate with Salesforce.com have to import data into the platform using costly integration tools. Our development platform allows Salesforce.com developers to interact with their database of choice in real time. UNITY allows for true homogeneous system interaction at the fraction of the cost of traditional integration methods."
The Social Foundry is a technology startup based in Atlanta, GA. It was founded in May 2011.