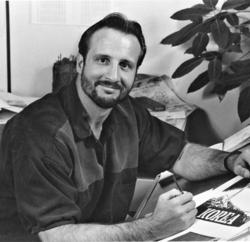 Des Moines, WA (PRWEB) March 18, 2013
Political cartoonist Milt Priggee will examine "Political Cartooning: Yesterday, Today and Tomorrow" at Wesley Homes Des Moines on Tuesday, March 26, 2013, at 10:00 a.m. The public is welcome. RSVP online at http://www.wesleyhomes.org or call 206-824-5000.
Because there are no longer any staff editorial cartoonists at newspapers anywhere in Washington State, Priggee's discussion will focus on political commentary as it evolves from print to digital-media platforms and the impact of this change. He will also explore the stories behind the art and the importance of political cartooning as a medium.
"Political Cartooning: Yesterday, Today and Tomorrow" is presented by SouthWest King School Retirees' Association.
A continuing care retirement community, Wesley Homes Des Moines offers independent homes and apartments, assisted living and skilled nursing on a 42 acre campus overlooking Puget Sound. Founded in 1944, Wesley Homes is a not-for-profit organization that provides a network of services offering a continuum of care for older adults. It is affiliated with the Pacific Northwest Annual Conference of the United Methodist Church.