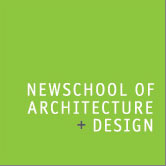 "These leaders in the design field bring expertise from all over the world and are passionate about preparing a new generation of students to work in design-related fields in a global and diverse society," said NSAD President Steve Altman
San Diego, Calif. (PRWEB) March 18, 2013
NewSchool of Architecture and Design(NSAD) today announced the formation of the Domus Academy School of Design at NSAD Advisory Board, which will provide counsel on globally inspired design-related curricula and its application to professional practice. Board members are renowned, award-winning designers from around the world whose collective experience has influenced many recognizable international and local design projects. The Board will provide guidance to NSAD's Bachelor of Interior Design program, which launches this fall, and the school's academic offerings in design. The creation of this Board advances NSAD's mission to provide global educational experiences that prepare students for practice in a diverse and global work environment in the design field.
The Board members are:

Viveca Bissonnette (FIIDA, Assoc. AIA, CID, LEED AP), design principal and vice president at Hollander Design Group in San Diego
Robin Wilson Carrier (ASID, CID, LEED AP), president of the San Diego chapter of the American Society of Interior Designers (ASID) and principal of Robin Wilson Interior Design in San Diego
Dante Donegani, director of the Design Department at Nuova Accademia di Belle Arti Milano in Milan, Italy, and former director of the master's program in design at Domus Academy
John Mills Davies (ASID, CGBP, CAPS I, CAPS II), who established the design program at Marrokal Design & Remodeling, a prominent San Diego design build/remodeling firm where he worked for nine years prior to launching his own practice
Ezequiel Farca, one of Mexico's most prominent designers and the chief creative and executive officer of EZEQUIELFARCA, an international design firm in Mexico City
Paolo Giachi, an Italian architect and interior designer who has more than 16 years of experience designing retail stores for luxury fashion brands such as Prada, Miu Miu, Louis Vuitton and Jimmy Choo in locations around the world
Claudia Salazar (Assoc. AIA), design director of the San Diego office of Gensler, a global design firm that has 42 offices and 3,500 employees worldwide
"These leaders in the design field bring expertise from all over the world and are passionate about preparing a new generation of students to work in design-related fields in a global and diverse society," said NSAD President Steve Altman. "We are pleased to announce their participation in the Domus Academy School of Design at NSAD Advisory Board as we develop new and exciting educational opportunities through our collaborations with renowned international design schools."
The Bachelor of Interior Design program is available through Domus Academy School of Design at NSAD, a collaborative effort to bring the quality and innovation of Domus Academy in Milan, Italy—one of the top-ranked design schools in the world—to the United States. Future board members will include members of the product design community, reflecting NSAD's focus on developing an integrated approach to global design education.
For more detailed information on board members, see the Domus Academy School of Design at NSAD Advisory Board page on the NSAD Web site.
About NewSchool of Architecture and Design
NewSchool of Architecture and Design (NSAD), founded in 1980, is located in San Diego, California. NSAD was ranked among the top 10 undergraduate architecture schools in the western United States, according to the 2012 and 2013 DesignIntelligence reports on "America's Best Architecture & Design Schools." NSAD is accredited by the Accrediting Council for Independent Colleges and Schools (ACICS), a national accrediting agency recognized by the U.S. Department of Education and the Council for Higher Education Accreditation. NSAD's Bachelor of Architecture, Master of Architecture and Executive Master of Architecture programs are accredited by the National Architectural Accrediting Board (NAAB). NSAD also offers a pre-professional Bachelor of Arts in Architecture, along with a Bachelor of Science in Digital Media Arts, a Bachelor of Science in Construction Management, a Master of Construction Management and a Master of Science in Architecture. The school's expanding global design education offerings include a new Bachelor of Interior Design program available in 2013–2014. For more information, visit http://www.NewSchoolArch.edu.
# # #