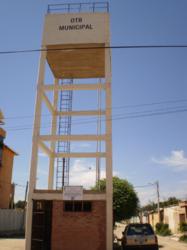 Santa Cruz, California (PRWEB) March 17, 2013
The supply of potable water in Latin America is often insufficient and the water of poor quality leading to serious impacts to public health. In Latin America, water is provided by a large and diverse group of mainly local service utilities, small companies and individual private wells and surface water sources. It is estimated by the World Health Organization that approximately 50 million people do not have access to clean water. Costs and financing for central treatment plants to serve entire communities is a long standing problem.
Clean Water Systems has developed a line of custom water purification systems that can treat a wide variety of common water quality problems including bacteria, odor, iron, arsenic, nitrate and other water problems for small communities and point-of-use applications. These lower -cost engineered water treatment systems are installed and maintained more easily than traditional water treatment plants, resulting in lower costs for the end users.
Many small communities and individual end-users such as hospitals and schools have no access to trained operators and often conventional treatment plants are not properly serviced and become degraded over time. The Clean Water Systems advanced line of modular treatment systems require less maintenance, and staff are easily trained to operate the equipment with no prior experience.
One typical community treatment system recently installed in Cochabamba Bolivia serves 95 families with ground water sources from drilled wells. The water tested positive for bacteria and was high in iron, causing staining of fixtures, and affecting taste and odor. Hugo Valdivia, of International Andean Services, arranged and coordinated the project for the OTB Municipal. The system disinfects the water and simultaneously removes the iron from the water, providing clean, safe disinfected water for the community.
"The system is installed and working. The iron levels before the treatment system is 2.43 PPM whereas after the treatment the iron is reduced to 0.10", reports Hugo Valdivia. An iron level of 0.3 PPM or greater exceeds World Health Organization maximum contaminant levels and causes bad tastes stains and odor problems.
Other successful projects in Bolivia have included systems for hospitals and other communities using ground water. In all cases the water provided is disinfected so the water is safe from bacteria.
Near Alamos Mexico, the company provided a modular nitrate treatment for a small community supplying clean drinking water for the community which had been impacted by lack of local sanitation. The treatment system was purchased and installed by a mining company who works near the community and was ordered by government regulators to provide the plant. The system is easily managed and operated by local staff.
"Our well water treatment systems are designed to be easy to install and operate, which is important for many small communities and commercial applications such as small bottling water plants, schools and hospitals" said Sergio Hernandez CWS-I, who coordinates Latin America sales for Clean Water Systems. "By expanding our Latin America desk we are able to offer customers support online and by phone in both Spanish and English. We also provide easy to read manuals and guides in Spanish" said Mr. Hernandez.
"At Solomon Klein Hospital in Bolivia, they had a terrible problem with their well water, which was high in iron, odors and bacteria. I visited our customers after the system was installed and inspected the treatment plant there. They did a great job at installing it and had no trouble getting it online and working properly" reports Gerry Bulfin, CEO of Clean Water Systems. "There is a huge and growing demand for well water treatment systems in many Latin American countries but often the prices are out of reach. Our low cost modular ultra-filtration treatment and well water disinfection systems can make a difference" said Mr Bulfin.
Other Clean Water Systems have been installed in Honduras, Mexico, Guatemala, Costa Rica, Nicaragua, Panama, Brazil, Chile, Columbia, Ecuador, Peru, Suriname, and Venezuela for a wide variety of applications including reverse osmosis and ultra-filtration systems for bottled water plants, clinics, hospitals and schools.
Clean Water Systems & Stores Inc specializes in water treatment of contaminated well water in North America and has over 8000 customers in over 35 countries. The company provides custom easy-to-install water treatment systems and products in a large variety of different types and configurations including systems for removing iron, manganese, sand, odors, bacteria, turbidity and sediment. The company custom engineers commercial and industrial reverse osmosis and ultra-filtration systems that are manufactured in the U.S. and Asia, for bottling water plants and commercial applications.