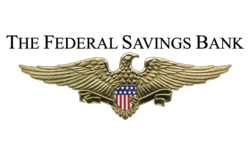 Chicago, IL (PRWEB) March 16, 2013
Housing market analysts predict there will be a 14 percent increase for U.S. home prices within the next two years. The Federal Savings Bank believes home prices will continue its positive trend especially after recent surprising housing data. Bank of America announced last week that it expects property values to increase by 8 percent this year, which is a significant increase from its previous forecast of 4.7 percent.
Many of the country's largest banks believe there will be a rebound within the next few years as more first-time homebuyers and investors attempt to obtain properties. In addition, the Federal Reserve is keeping borrowing costs low by purchasing mortgage bonds.
The economy is regaining strength and pushing more homebuilder shares. Samantha McLemore, a money manager for Bill Miller's $1.2 billion Legg Mason Capital Management Opportunity Trust, said she and her colleagues assume the economy and housing market are in their early beginnings of regeneration. Last December, home prices rose 6.8 percent, which was the biggest gain in six years, according to the S&P/Case-Shiller home-price index of 20 cities. The growth was most likely due to a lack of housing stock in addition to rising demand from institutional investors.
The Federal Savings Bank sees that positive expectations of the housing market has has made people believe that prices will rise in the future causing more people obtain mortgages and bid on listings, causing prices to move even higher (a positive feedback loop). The current condition of decade low interest rates is also helping.
While the Federal Reserve is keeping rates low to encourage buying homes, the President has revealed his recent annual economic report that the economy is healing from population growth and spending cuts.
The Federal Savings bank (TFSB) encourages potential buyers to at least get pre-approved now for a mortgage because as more people bid on listed home prices will inevitably move higher. "Now is the time to at least prepare yourself for bidding in case you find a good deal" says Nick a banker at TFSB. First-time homebuyers can find out what rate they qualify for and how much of a home they can afford. For more information visit: TheFederalSavingsBank.com