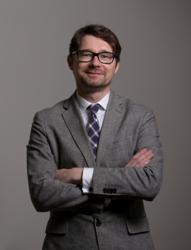 Devon/UK (PRWEB) March 17, 2013
The highly respected British award-winning Gro Company, the number one safer sleep nursery brand, has been acquired by its management team under an MBO agreement for an undisclosed sum this week after 24 months of exponential growth and a current turnover of £12M sterling (approx. US$18M).
Originally founded in 2000, the Gro Company is responsible for the now internationally renowned Grobag, the No1 baby sleep bag brand in The UK and Australia. As market leader within the sleep category, this former stagnant business has been turned around, both in the UK and internationally, by Managing Director Christian Jones.
According to Christian Jones, Managing Director, The Gro Company:-
"On behalf of all the parties involved and to my dedicated Gro team, I am very proud of this MBO achievement, particularly as a growing British business based in the South-West of England. Within the last 24 months, we have increased company earnings by 418% and are on track to achieve a figure of 680% by June of this year. It is our mission to ensure that every family the world over should use at least one Gro product to settle their child to sleep.
"Our short-term business story bears testament to the proof that a double dip in the economic backdrop will not hinder consumer trust and loyalty. A parent will always opt for the best for their child and Gro products are lauded by both consumer and industry partners alike for their high quality, exceptional value and unique safer sleep endorsement from FSID. It's this relentless focus on excellence that has allowed a Devon-based SME to become a key global player," added Jones.
Christian Jones joined The Gro Company two years ago, drawing on an exceptionally strong corporate FMCG background, having worked for PepsiCo and Del Monte amongst others. Jones's drive and leadership reflect how big business personality and strategy can successfully enhance a British SME of distinction within any macro environment.
The new management team is led by Christian Jones. Former Innocent Chairman Jules Hydleman and Mobeus Partner Bob Henry will join The Gro Company's Finance Director, Dave Gough on the Board.
Lead by Mark Champion, ISCA ventures were the key advisers for the buy-out team and were 'instrumental' in the success of the deal according to Jones. The management buy-out facilitated an exit for the original founders of the business.
For more information about Gro Group please visit http://www.gro.co.uk
-ends-
For media information, photography and interviews please contact:-
Miranda Leslau miranda leslau pr
07912 644993 miranda(at)mirandaleslau(dot)com
Editor's Notes:-
MBO
The management team was advised by Devon based Corporate Finance boutique Isca Ventures, with legal support provided by Michelmores. Mobeus Equity Partners provided a combined debt and equity funding package to both finance the transaction as well as providing additional growth capital. HSBC has provided working capital funding for the business.
General Facts & Figures

The Gro Company is the UK's the highly respected, award-winning and industry accredited manufacturer of safer sleep solutions for babies and young children, including Grobag, the No.1 Baby Sleep Bag in UK and Australia.
UK Industry and Consumer Awards from 2012 include:-
Nursery Industry Awards - Best Sleeptime Brand
Business Charity Awards - Winner, Affinity Marketing
Mother & Baby - Best Nursery Item - Gold for the Grobag
Mother & Baby - Best Travel Sleep Product – Gold for the Travel Grobag
Loved by Parents - Best Nursery Innovation - Gold for the Grobag
Loved by Parents - Best Nursery Bedding - Gold for the Grobag
Loved by Parents - Best Sleep Aid - Gold for the Gro-Clock
Loved by Parents - Best Sleep Aid - Bronze for the Gro-Swaddle
Loved by Parents - Best Nursery Accessory - Silver for the Gro-Clock

The core product, the Grobag, has changed the way babies are put to bed in the UK with baby sleep bags going from zero to approximately 90% market penetration in a matter of years.
The multi-award winning Grobag is uniquely endorsed by FSID and as the number one destination brand, sales are in strong growth. Not only is the Grobag voted as 'mum's favourite baby sleep bag', it was also the first to meet the British Standards Institution (BSI) standard.
The Gro Company also manufactures a range of other baby sleep products including the essential Gro-Egg, the brilliant Gro-Clock, popular Gro-Swaddle, as well as the versatile Gro-Anywhere Blind and Gro-To-Bed zip-in bedding system for older children.
Gro product sales have increased by 77% since 2010, producing an estimated 2013 turnover of approximately £12 million sterling
The Gro Company has global presence in some of the world's leading nursery and fashion retailers; key retail partners include John Lewis and Mothercare.
The partnership with FSID has donated over £500,000 to date and has reached hundreds of thousands of parents with safe sleep advice and materials, being recognised with a Business Charity Award in 2012