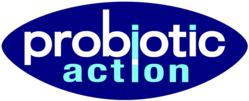 Miami, FL (PRWEB) March 19, 2013
The probiotic market seems to be expanding everywhere these days. From food, to cleaning products, beverages, supplements and beauty products. Probiotic Action, best known for their adult acne treatment responds to news of a new addition to the probiotic market. Jackson Free Press announced this week that a new line of probiotic infused veggies have hit the market. Canned cabbage from sauerkraut to kimchi will be lining the shelves in parts of Mississippi.
Probiotic Action shares what products may contain the helpful probiotic bacteria that is changing the health of millions of Americans:
Yogurt: For the past several years companies have been promoting probiotic bacteria to aid digestion in the intestinal tract. Although many yogurts are toted as containing more bacteria than others, all yogurt contains the helpful germs.
Kombucha: a fermented drink that many natural food markets have carried for years, but recently many larger grocery store chains are now including the fizzy health drink in their organic foods aisles.
Kefir: A fermented yogurt drink that has been widely popular in europe for generations has become a great and tasty way to feed families a nutritious treat.
Acidophilus Supplements: Commonly found in your pharmacy vitamin aisle, capsules of the digestive bacteria can be taken with a normal vitamin and are a great anaerobic, or ingested, bacteria.
Fermented Vegetables: As above article suggests, sauerkraut and other fermented veggies, like the asian kimchi, leafy greens, or tomatoes.
Fernando Perez, a spokesman for Probiotic Action explains that some products may or may not list active cultures, but might still have live bacteria in them. Checking online whether or not a product contains certain amounts of live cultures is the best way to get the most out of probiotic products.
Probiotic Action is an advanced acne treatment that uses a topical probiotic containing the "good bacteria" that is naturally found on healthy human skin. By using probiotics, Probiotic Action is an effective treatment that restores the normal bacteria content on skin. Probiotic Action will successfully clear skin when used as an adult acne treatment while protecting skin against bad bacteria, free radicals, and pollutants.