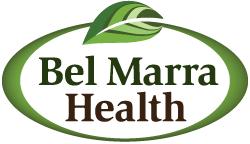 The gum chewers performed significantly higher on 5 out of 6 of the tests.
Toronto, ON (PRWEB) March 17, 2013
Bel Marra Health, who offers high-quality, specially formulated vitamins and nutritional supplements, is reporting on a new research that shows how chewing gum is considered an effective treatment for motion sickness and other ailments.
As Bel Marra Health reports in its article (http://www.belmarrahealth.com/uncategorized/the-shocking-benefits-of-chewing-gum/) 374 trillion sticks of chewing gum are made each year and the average person chews 300 sticks annually. A team of researchers at St. Lawrence University instructed 159 students to solve difficult logic puzzles as well as a variety of other mentally demanding tasks. Half of the students were given sugar-free gum to chew on during the tasks, and the other half were gum-free.
The gum chewers performed significantly higher on 5 out of 6 of the tests. Another study conducted at Cardiff University found that chewing gum helps people to be more attentive and increases reaction time in stressful situations. Finally, chewing gum has been found to increase concentration, memory performance and overall academic performance.
As the Bel Marra Health article reads, chewing gum can helps to reduce emotional health problems such as tension, anxiety, frustration and stress. In fact, the U.S. Armed Forces have been giving its soldiers chewing gum ever since World War I as a tension relief method.
Researchers in Iran developed a chewing gum with medication in it that helps to cure symptoms of motion sickness such as dizziness, nausea and vomiting. The biggest benefit of this gum over other motion sickness medications is that other medications need to be digested before they provide relief, and that takes time. With medicated chewing gum, the dimenhydrinate (the active ingredient in many motion sickness medications), is absorbed through your cheeks and then directly into your blood stream, so you experience much faster relief.
Chewing gum encourages the release of digestive juices, which helps you to digest your food better. Gum also increases the flow of saliva, which has an antacid effect in your stomach and thereby helps to prevent acid reflux
(SOURCE: "Acta Odontol Scand." Oxygen saturation and electromyographic changes in masseter muscle during experimental chewing of gum with harder texture. Feb. 2013)
Bel Marra Health is the maker of "The Smart Pill" a high-quality nutritional supplement designed for brain health in formulations designed to address this specific health concern. All ingredients are backed with scientific evidence. Every product is tested for safety, quality, and purity at every stage of the manufacturing process. Furthermore, Bel Marra Health products are produced only in Health Canada approved facilities, going that extra mile to ensure our health conscious customers are getting top quality products. For more information on Bel Marra Health visit http://www.belmarrahealth.com or call 1-866-531-0466.