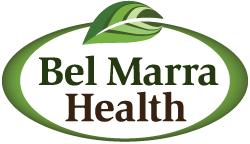 The researchers of the study performed a variety of movie watching experiments on young to middle aged adults.
Toronto, ON (PRWEB) March 18, 2013
Bel Marra Health, who offers high-quality, specially formulated vitamins and nutritional supplements, is reporting on a new research that shows how 3D movies are a contributing factor to eye strain and fatigue.
As Bel Marra Health reports in its article (http://www.belmarrahealth.com/general-health-2/3d-movies-messing-up-your-eye-health/) the American Academy of Optometry, published a study that revealed that 3D movies can cause a range of eye health and vision problems.
The researchers of the study performed a variety of movie watching experiments on young to middle aged adults. The participants were instructed to sit at difference distances and angles, while watching the movie "Cloudy with a Chance of Meatballs," in 2D and then in 3D. The researchers monitored the participants while they watched the movie and they found that over 20 percent of the 3D viewers encountered eye health and vision problems.
Some of the most common symptoms reported amongst the young adult participants were blurry vision, double vision, dizziness, nausea, motion sickness and disorientation. Interestingly, the older adults (46 and over) did not seem to experience as many vision problems from the 3D films as the younger adults did.
Another study published in the "Journal of Vision," found that watching 3D movies significantly increases eye strain and fatigue, and reduces visual clarity, once the movie was over. According to Banks (the study leader), the reason why 3D films cause blurry vision, eye fatigue and other vision problems, is because 3D is not congruent with real life and it violates the standard rules of perception. The term used to describe this is "vergence-accomodation," which refers to the fact that when you watch something in 3D your eyes are forced to constantly adjust between the distance of the actual screen and that of the 3D content.
As the Bel Marra Health article reads, although there is definitive evidence that 3D viewing can strain your eyes and cause immediate eye fatigue, there is not yet any evidence that it can cause lasting damage. 3D supporters also point out that all TV and movie watching strains your eyes, because your eyes are forced to constantly adjust to changes of contrast and brightness, when watching the images on the screen.
If you'd rather be safe than sorry there are two steps you can take when it comes to 3D viewing. First off, every 20 minutes of 3D viewing should be followed by a 20 second break, in order to allow your eyes to rest. Second off, forgo the home 3D viewing experience and head to the movie theatre instead, because the "Journal of Vision," study found that there is less eye fatigue and strain when 3D movies were watched in a movie theatre, as opposed to on a home screen.
(SOURCE: "PLoS One." Are There Side Effects to Watching 3D Movies? A Prospective Crossover Observational Study on Visually Induced Motion Sickness. Feb. 2013)
Bel Marra Health is the maker of "20/20 Vision Formula" a high-quality nutritional supplement designed for brain health in formulations designed to address this specific health concern. All ingredients are backed with scientific evidence. Every product is tested for safety, quality, and purity at every stage of the manufacturing process. Furthermore, Bel Marra Health products are produced only in Health Canada approved facilities, going that extra mile to ensure our health conscious customers are getting top quality products. For more information on Bel Marra Health visit http://www.belmarrahealth.com or call 1-866-531-0466.