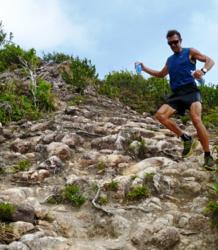 The field of candidates was a lot tougher this year with some new entries like the Magellan Switch Up, which is an excellent ultra watch in its own right, as is the Polar RCX5 and Suunto Ambit
Boeman, MT (PRWEB) March 17, 2013
The Garmin Forerunner 910XT has been voted as the best ultra-running watch for 2013 by the Heart Rate Watch Company testers.
"The field of candidates was a lot tougher this year with some new entries like the Magellan Switch Up, which is an excellent ultra watch in its own right, as is the Polar RCX5 and Suunto Ambit", says Rusty Squire, President of the Heart Rate Watch Company. He adds, "Trail runners and ultra runners have scored big this year with watches like Suunto Ambit, Garmin fenix, Magellan Switch Up and the Garmin Forerunner 910XT".
Garmin 910XT cranks out about 15-16 hours of battery life at one second recording intervals. "This watch also syncs to a foot pod for cadence without overriding the GPS for speed and distance like Timex does", says Squire. He adds, "It's also about as good a swim watch and cycling watch as any watch on the market today, in fact it is better than 90% of the bike computers out there".
Trail running with a watch that can mark way points and has a barometric altimeter for accurate on board altitudes is also helpful according to Squire. "Barometric altimeters help make the GPS speed and distance calculations better", says Squire. He adds, "The Garmin 910XT offers all the best features, data and metrics that an ultra-runner could want".
WHY GPS IS SO MUCH MORE ACCURATE MOUNTAIN & TRAIL RUNNING
"Foot pods are accelerometer based devices and are prone to big errors in distance if your stride does not stay the same", says Squire. He adds, "We've tested them side-by-side here in the mountains of Montana and the GPS devices are far more accurate according to chief tester John Yarington".
GPS devices with barometric altimeters, like the Garmin 910XT, will be far more accurate according to Squire. "The Suunto Ambit was an extremely close second place for ultra watches in our testing and the Garmin fenix was a close third but didn't offer as much advanced heart rate based data", says Squire. He adds, "The Magellan Switch Up with spare battery that is user changeable was also in the mix because it can actually go for 24 hours plus if you bring spare batteries in a hydration or gel belt".
Compared to a few years ago there are a lot of good options for runners, especially ultra-runners, according to Squire. "It is great to see the technology evolve and it has been evolving rather quickly as more new entries have joined the field".