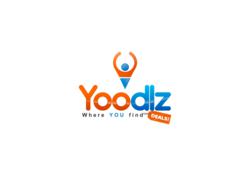 COMING SOON Houston
Houston, Texas (PRWEB) March 25, 2013
Yoodlz is the new cool way to shop for deals in all types of stores offering used merchandise. For buyers it means no more driving around from store to store, making calls, or worrying about who is behind a personal ad on those other sites. Customers will be able to instantly find a great deal on a used item and compare selections and prices right from their phone, tablet or computer.
Yoodlz.com will provide an outlet for "brick and mortar" re-sellers to showcase their inventory to buyers looking for deals they never knew existed. Yoodlz.com plans to have over 200 stores in its first venue, the Houston area, posting items soon! Yoodlz.com will then expand to several cities throughout the US within the first 12 months.
Yoodlz will be faster, cheaper and more accessible for re-sellers than other web advertising sites and much more user friendly than places like Craigslist. Plus, consumers can set up "notifications" so they are alerted immediately when an item is posted.
Super easy and fast? You bet. Store managers will be able to set up their store on Yoodlz in just a couple minutes. Then, they can place the entire store inventory on the site for free during the first 30 days attracting thousands of potential new customers. Each item post takes less than 15 seconds using the revolutionary Yoodlz app on a mobile device and is immediately posted on Yoodlz.com, and your Facebook or Twitter site with one click, all with a link to your post on Yoodlz.com.
When a potential buyer visits the site they will see all the items matching their search criteria. The consumer will see stores on a map with a pin that include item photos and a short description. The buyer clicks on each of the pins for the various stores and Yoodlz.com lists all of the items matching their search for each store. With a simple click of the "get directions" icon, they are on the way to a deal!
For more information and to be one of the first in the Houston area to have access to yoodlz.com go "like" our page on Facebook. The yoodlz.com site will be up this week for you to enter your information so you can be one of the first stores to try our free trial.