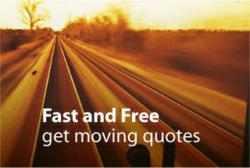 Moving Quotes From Professional Moving Companies, Fast and Free, NO Obligation
(PRWEB) March 21, 2013
Movers411 is now offering one stop service for all moving needs. Moving is always a tough thing to do, so with that in mind, people generally consider it best to hire a moving company to handle it and the best course of action for a multitude of people, is to hire some assistance. Whether it's because of the amount of things or the fact that they logistically cannot do it, it is generally easier to hire a moving service. For whatever reason, using Movers 411 is a fantastic idea for anyone who is considering a move.
The website has connected a myriad of people with companies that can help them out in the best possible way, whether they're looking to move to an adjacent city or a different country. The website sponsors some of the best moving companies in the industry – those which can complete a local, long distance or international move.
There are many different websites that offer similar services, however, there are very few that go to the same lengths as Movers 411. Not only do they have leads to some of the more successful companies, they also provide a one-stop solution for everything moving related.
Movers411.com possesses an library of amazing articles, suggestions, and other information about an upcoming move. In addition to that, the website also runs a moving calculator that will help with budgeting for the move. This is invaluable, especially considering the fact that moving expenses can quickly add up!
There is a plethora of different moving websites on the Internet, but there are very few that can prepare someone in the way that Movers411.com can.