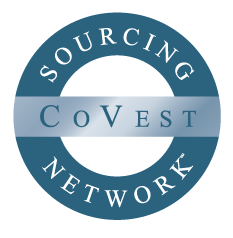 Combined annual revenue totals more than $245 billion and CoVest members average more than $9 billion.
Cleveland, Ohio (PRWEB) March 19, 2013
CoVest Sourcing Network and Staples Advantage announce an agreement to extend the term of their global office products contract by three years. This extension drives additional member savings and continues the long relationship between CoVest and Staples, the world's leading office products company. The CoVest/Staples global office products contract extends best–in-class pricing to all CoVest members for office supplies, facilities/janitorial items, promotional items, print, computer peripherals and furniture. CoVest members have access to highly leveraged group and individually tailored core list pricing and discounted non-core pricing.
About CoVest Sourcing Network
CoVest Sourcing Network provides pre-negotiated agreements with industry leading suppliers for indirect goods and services, yielding immediate savings. Multinational, industry leading corporations rely on CoVest Sourcing Network to drive down costs by leveraging the spend of member companies, providing best-in-class pricing and value. The combined annual revenue of member companies totals more than $250 billion and members typically range between $5 billion to $10 billion in revenue. No upfront costs, long-term commitments or investments are required to join the network. For more information on membership visit http://www.covestservices.com.
About Staples Advantage
Staples Advantage, the business-to-business division of Staples, Inc, serves organizations of 20 or more employees up to the Fortune 1000, including global businesses, local, state and federal government, healthcare organizations and educational institutions. The Staples Advantage one source solution includes comprehensive products and services from office supplies, technology and printing to promotional products, furniture and facility supplies. Dedicated to providing organizations with greater cost savings and improved ordering efficiencies, Staples Advantage provides a customized level of account support and best-in-class customer service. More information is available at http://www.staplesadvantage.com/.