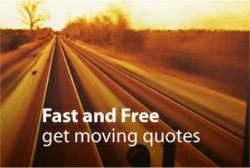 (PRWEB) March 21, 2013
The chief executive officer at Movers411.com said, "We decided to provide information on international movers because research shows there are a steady growing number of people moving abroad." Large corporations in the United States are moving entire factories and offices to countries such as China and Mexico because of low labor costs and lax tax rules.
"I just want to say thanks for all the information you have on this website. We're moving to Germany in June and my wife suggested we start looking around now for international moving companies. I spent the better part of a Saturday morning reading your articles and I learned a lot. Keep up the good work." – John Petersen
One of the most important parts of an international move is ensuring all the paperwork will be accepted by the receiving country. Everyone in the family has to have their paperwork ready if they want to be allowed to enter the country, and the wage earner has to obtain permission to work in the country. A company that specializes in international moves will handle most of these tasks, including making sure the family's belongings are accepted by customs at the airport of the receiving country.
Movers411.com also provides a number of how-to articles and guides to help people avoid most of the common moving mistakes experienced by first time movers. The company maintains a team of researchers that can help site visitors find the perfect moving company and they can offer free quotes from several service providers.
Consumers who are planning an international move are encouraged to visit Movers411.com to get up to speed on the best ways to accomplish an international move more effectively and at the lowest possible cost. The website is updated on a weekly basis so there is always new information posted and new moving companies listed.
Movers411.com only conducts business with professional pre-screened movers, committed to customer service. When the time is right, Movers411 will match customers with movers in their area and get multiple quotes from licensed and insured movers.
Contact
Movers411.com
Customer Service
New York, New York
Website: http://movers411.com/