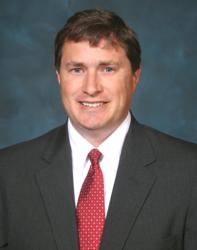 We are very pleased for our client that after a four day trial the jury required only an hour and a half returning a verdict vindicating the position our client has taken from not only the onset of the case, but the beginning of the agreement in 2006.
(PRWEB) March 18, 2013
Rob Thompson led the Hawkins Parnell Thackston & Young (HPTY) Business Litigation Group in obtaining a jury verdict for client Custom Built Personal Training in the United States District Court for the Eastern District of Tennessee, Knoxville.* Jonathan Hill, an HPTY associate when the case began in 2009 also participated in the trial in his current capacity as Custom Built's General Counsel.
The case involved a breach of contract claim originally brought by National Fitness, a Knoxville based health club chain, alleging failure to pay license fees by Custom Built as consideration for exclusive rights to sell personal training in those health clubs. Custom Built filed an answer and counterclaim in which it acknowledged that it withheld the license fees. According to court documents, Custom Built did so because National Fitness initially breached the contract first by interfering with Custom Built's exclusive rights to sell personal training; National Fitness continued to sell personal training in the clubs under the guise of an amenity to certain specialty membership National Fitness originally sought over $400,000 in damages, plus attorneys' fees. Both at mediation and just prior to trial, Custom Built offered a mutual walk away with each party paying their own attorney fees. National Fitness' demand was never lower than $100,000. After a four day trial, the jury required only an hour and a half before returning a verdict in favor of Custom Built. Custom Built was awarded $145,000 in damages and is entitled to recover its attorneys' fees by contract as the prevailing party.
*Case 3:09-cv-00133 National Fitness Center, Inc et al v. Atlanta Fitness, Inc et al