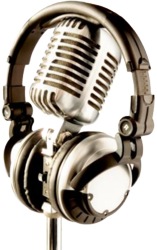 Client's on a small budget and needing affordable voice talent can use the site's new QUICKcast feature which offers a professional voice recording from $55.
New York, NY (PRWEB) March 18, 2013
Since it's launch in March 2012, The Voice Realm has cast thousands of voice over jobs and connected producers and professional voice talent. The two new localized websites will further strengthen the website's dominance in the online crowdsourcing field.
The Voice Realm's new British website will streamline the entire process helping the client to find the perfect voice for their project from auditions, through to receiving the final ready to use recording.
British voice over artists are in high demand as an international sound for many global companies. The process to hire a professional voice has up until now had to use the casting services of a traditional voice over agent or use cheap amateur voice talent on auction-like sites.
The newly launched Espanol portal will also simplify the confusing process of casting a voice talent. If a client is looking for a male or female Spanish voice talent they are now able to search, audition and hire an experienced voice actor in a matter of clicks.
The need for Spanish voice talent is expected to continue as businesses update their on-hold phone messages, voicemails, and other applications by using translation services online.
Many businesses want to promote their offerings to the growing Latin community and can communicate with them through audio recordings such as whiteboard videos on websites, in store announcements along with radio and television commercials. Using a professional, bilingual voice talent from the website's roster can help them achieve this goal.
Voice over artist rates for all voice talent are the same, so unlike other sites there is no confusion with searching through search results with varying rates. Clients on a small budget and needing affordable voice talent can use the site's new QUICKcast feature which offers a professional voice recording from $55.
Both sites operate around the clock, with Spanish voices found at http://www.thevoicerealm.es and British voices at http://www.thevoicerealm.co.uk.
Ends
About The Voice Realm:
The Voice Realm is a voice over casting website where small and large businesses can find and hire professional voice over talent, actors, artists and announcers directly bypassing an agent.
Users can quickly find the perfect voice actor for phone greetings, professional on-hold messages, interactive voice prompts (IRV), radio or TV commercials, PowerPoint narrations, internet videos, web explanation, in-store announcer, voice over services, or corporate recordings and more.
The casting service is free and rates for non-broadcast recordings are buyout, meaning that once paid for the client has unlimited use of the recording.
About Quickcast:
Quickcast is an automated casting system that automatically assigns a professional voice talent to a client's script using criteria set by the client. The system was developed over a period of six months with consultation between professional voice actors and the website's clients.
The primary users of the website's feature are small business owners who simply need a professional voice to record their script without the need for castings, auditions or being involved in the recording session.
The feature launched in March 2012.