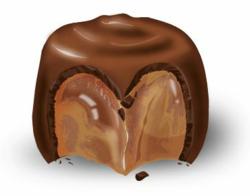 I can't imagine my world without chocolate in it
(PRWEB) March 19, 2013
Easter chocolate comes in all shapes and sizes. The quality, origin, flavor, sugar content, added oil content and more all changes from company to company. One woman will be checking Easter eggs from companies big and small this year, looking for the best chocolate Easter egg from around the world.
Judith Lewis has judged the Academy of Chocolate Awards, the International Chocolate Awards and is one of only a small handful of people outside the food trade who will be checking and reviewing chocolate Easter Eggs this year to find the very best, including publishing her top 12 picks for the very first time this Easter.
Judith reviews chocolate not just over Easter, but all year long. From Aldi to Pierre Marcolini, Judith has reviewed more Easter chocolate than some people may consume in a lifetime, and she says she does it to help everyone find the right chocolate for them any time of the year and at the right price. Her chocolate blog will host the highest number of Easter reviews this year, including Italian Easter treats, traditional Belgian Easter delicacies and popcorn. Yes, Easter now includes chocolate popcorn. Judith takes reviewing seriously and her chocolate blog details not just chocolate she likes, but chocolate she dislikes which is why choosing a top 12 is completely new for her.
Many may envy Judith her job, but she doesn't get paid to do it and at times has to pay for the chocolate she reviews. Judith says that reviewing and judging has ruined her enjoyment of much chocolate. "I can't just enjoy chocolate anymore. I have to taste it, write extensive notes and pair the sections with images. Far from being the ideal job, at Easter I find reviewing chocolate is quite stressful!"
Judith has had no end of offers to help her out with her chocolate reviews but when she explains what is involved, most lose interest. "Most people think is it just a bit of fun, eating chocolate and writing something. When they realize how much work is actually involved in reviewing chocolate they soon lose interest. Chocolate has more flavour notes than wine, making it one of the most complex foods on the planet and few ever take the time to appreciate it."
Easter is the busiest time of the year for Judith and her chocolate blog, something she started purely as a hobby. During Easter, the US will spend around $20 billion on chocolate (according to "Candy Industry"), the UK will buy around 90 million chocolate eggs (according to "EAUK") and all this translates into Easter being the highest period of chocolate sales in these two nations, as well as elsewhere.
With Angus from Kennedy's Confections having to give up chocolate for health reasons, does Judith plan on giving up any time soon? "I can't imagine my world without chocolate in it so whether it is a bar from UK chocolate maker Duffy's in my handbag, or a delicately designed Demarquette egg in pride of place on my table, I can't imagine ever giving this 'job' up."
You can read Judith's Easter chocolate reviews, leading up to the overall winner review on her blog at MostlyAboutChocolate.com