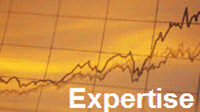 CREDIT IS WHAT WE KNOW.....IT'S ALL WE DO!
Poplar Grove Illinois (PRWEB) March 18, 2013
For companies with revenues from 5 Million to 75 Million, incurring the expense of maintaining a full time credit manager and credit management staff can, and often does, limit the companies' profits by as much as 4% of gross revenues. For larger companies, perhaps this is acceptable based, of course, on their revenue stream. But for the smaller companies, that make up the bulk of American business, this percentage can and often does make the difference between being profitable or not.
Nationwide statistics bear out that the finance and account department's average budget generally runs between 5% to 7% with the credit department's budget to be also 5% to 7%. For a small or medium sized company with revenues of 75 Million, the credit department's hit is 4% or about $100K per year.
As worldwide competition tightens up and businesses concentrate on reducing expenses, options for the small business owner become limited to hedge against the next economic downturn while still staying competitive.
As advertised on BUSINESS CREDIT RADIO, CCMA's Consulting Services now offers an affordable fully customized outsourcing program of credit management services for the small and medium sized business owner that only the large companies have previously enjoyed only now on a level customized to meet only that small and medium sized business owner's needs. CCMA also works in-house as their credit management professional for half of the fees for a temp or a full time employee.Through our nationwide network of world class B2B credit management service associates as well as our network affiliates, CCMA now offers business service fees providing huge cost savings. An experienced CCMA associate will sit down with the business owner and examine their management processes and provide only the services that fits the customers' current needs.
Contact Us for further details.