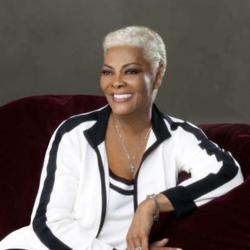 Beverly Hills, Ca (PRWEB) March 17, 2013
Dionne Warwick, Elton John and Stevie Wonder will be joining Forest Whitaker, Gloria Estefan, Cyndi Lauper, Mya and other celebrity guests as they embark on a journey to help children in need around the world.
Bright Future International (BFI), founded by Anthony Melikhov, is an organization that specifically gives money to other charitable organizations to promote love, peace and help children directly with funds by providing shelter, schools and programs.
Dionne has called upon her "friends" to record an album of duets that will be produced by her mega multi-platinum producer son Damon Elliott (P!nk, Mya, Destiny's Child, Gwen Stefani) which will be distributed by Concord Music Group. John Burke President of Concord Music Group stated during an interview, "We look forward to distributing this album of epic proportion! Not only is Dionne a legend in the music industry, she is a very accomplished philanthropist who has so much love to give."
Dionne teamed up with Bright Future International a year ago and has since joined the board with Forest Whitaker and her son. Damon says,
"This is an honor for me to produce an album for my mommy. She is such an amazing singer and I am truly in shock that she has asked me to write and produce with Stevie, Elton and others!"
Bright Future International has created a music company called Bright Music Records which this project will be the first major release, followed by Melody Riffs who is also being distributed by Concord Music Group.
Marcus Flye, Flye PR Inc.