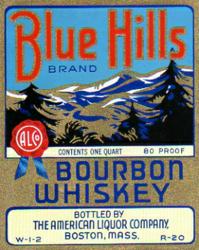 These vintage whisky labels will be a great addition to any enthusiast's collection
Birmingham, West Midlands (PRWEB UK) 19 March 2013
Scotch-MaltWhisky.com today announced that it is giving away several 1930s and 1940s vintage whisky labels as prizes for their monthly random draw contest. With participation as simple as leaving a name and email address on their website, Scotch-MaltWhisky.com hopes that the contest will encourage whisky consumers to discover and appreciate fine whisky, and join their social community of like-minded enthusiasts.
Scotch-MaltWhisky.com started in 2012 as a website that was devoted to the promotion of fine whisky, and was built and designed to help enthusiasts find their favourite brews and discover new ones. Today, it features over 3000 whisky products ranging from the rare and expensive to the treasured miniature. It also has a growing collection of articles on whisky appreciation, history, and facts about the most sought after bottles.
"We are passionate about helping whisky enthusiasts rediscover their love for fine whisky", said James Parker, writer for Scotch-MaltWhisky.com. "These vintage whisky labels will be a great addition to any enthusiast's collection, and we hope that they will ignite the passion in appreciating the history and legacy of fine whisky in our social community."
With whisky developing an ever growing popularity around the world, James noted that, "whisky appeals to people's sense of continuity and longing for something of quality." He added that, "the diaspora of visitors we have to our website is amazing, it cuts across all income groups and geographical regions around the world. The great thing about the whisky industry is that they offer something for everyone. Whisky is a timeless product that we should all be proud of."
With whisky labels having a vibrant collector's scene the vintage nature of Scotch-MaltWhisky.com's labels is likely to draw particular interest. Many of the labels being offered capture a period of huge change within the world represented in their iconography and style. They present a world of exploration and hope while appealing to the timeless nature of whisky.
James adds: "Scotch-MaltWhisky.com is continuously updated with the whiskies we discover and want to share with our fellow enthusiasts. Our goal is to become an authority in whisky with an active social community of people with similar interests."
The first contest to give away vintage whisky labels is underway and runs through 7 April 2013. To participate, visit the contest web page or Scotch-MaltWhisky.com.