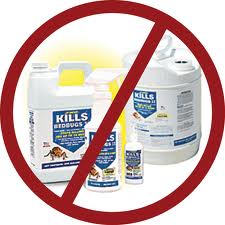 Pesticides are meant to kill organisms, like pests that attack crops, yet we regularly consume them on our foods. They can disrupt hormones, create neurological obstructions and even kill people
Bakersfield, California (PRWEB) March 19, 2013
SpiritDetox.com, a leading online retailer of health and wellness products, has published an article entitled "Insanely Crazy Things Agrochemical Pesticides Do to Your Body." The article serves as warning to the company's customers about the dangers of pesticides added to the country's food supply.
"It really is crazy what agrochemical farming is doing to our bodies," author and company spokesperson Albert Milligan said. "Pesticides are meant to kill organisms, like pests that attack crops, yet we regularly consume them on our foods. They can disrupt hormones, create neurological obstructions and even kill people."
In the article, Milligan discusses how healthy foods that are laden with these chemicals and create serious problems for the body. It outlines how diabetes, obesity, cancer and many other problems have been linked to exposure to pesticides. The article also touches on ways to limit exposure to these dangerous chemicals.
"We believe that people need to be aware of this problem so they can do whatever they can to avoid exposure to these dangerous chemicals," stated Mr. Milligan. "Prevention is the best way to stop the conditions that these chemicals can cause. That is why we felt it was prudent to offer this information to the SpiritDetox.com customer base."
About SpiritDetox.com
As a leading online retailer of health, wellness and beauty products, SpiritDetox.com specializes in the sale of products containing healing clay. To learn more about the detoxifying properties of clay, visit http://www.spiritdetox.com.