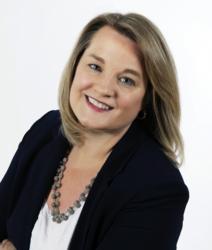 I look forward to helping Retrofit improve upon its already world-class weight loss results and helping our clients overcome the nation's most critical healthcare issue.
--Kimberly Williams,
Retrofit Inc. COO
Chicago, IL (PRWEB) March 19, 2013
Retrofit, Inc., the weight loss program for busy professionals, has appointed leading global technology executive Kimberly Williams as its first Chief Operating Officer. Williams, a senior-level executive with management experience in a variety of businesses, will combine her knowledge of the technology and service sectors to drive growth for the Chicago-based weight loss company.
"We are thrilled to welcome Kimberly Williams as the C.O.O. of Retrofit," said Retrofit C.E.O. Jeff Hyman. "Her experience in leveraging technology to drive scalable business will help create a high-performance culture. Her expertise in building repeatable systems will allow us to improve our client services and increase efficiency as we grow."
Williams will lead Retrofit's team of national wellness experts as they drive unrivaled outcomes for weight loss clients through innovative technology and client support. More than 90% of Retrofit clients are losing weight on the program, which includes wireless monitoring of a client's weight, activity and sleep, as well as private lessons with a registered dietitian, exercise physiologist, and behavior coach via Skype videoconferencing. The company was named by TechCrunch as one of the "Hottest Health & Fitness Apps" of 2012. Forbes.com calls Retrofit a "front-runner in harnessing wireless and remote technology to help its busy clients lose weight."
"I'm proud to join the talented management team at Retrofit," said Williams, the former President of Restaurant Technology Services, LLC, which provides IT help desk services for 13,000 McDonald's restaurants worldwide. "I look forward to helping Retrofit improve upon its already world-class weight loss results and helping our clients overcome the nation's most critical healthcare issue."
Williams brings over 20 years of experience in building organizational structures and managing remote teams. Retrofit, headquartered in Chicago, has 80 full-time & part-time employees, most of whom work from remote offices across the country. Williams has overseen businesses that include rapid-growth start-up ventures as well as Fortune 500 entries.
Prior to her role at Retrofit, Williams served as President of both Restaurant Technology Services and Restaurant Application Development International (formerly Verety Software, LLC, which was later acquired by McDonald's Corp. headquartered in Oakbrook, IL). Under her guidance, RDI handled global software for point of sale systems for restaurants in 89 countries. Williams built an organizational structure and management team to direct 600 work-at-home agents who leveraged Voice Over IP technology to take restaurant drive-through orders remotely.
Williams also served as President of a $240M subsidiary of Banta Specialized Publications Group (now owned by R.R. Donnelley), where she managed more than 1,200 employees and generated operating earnings of nearly $27 million by growing the business and implementing cost-saving measures.
In her early career, Williams worked for Boston Consulting Group and Arthur Andersen. She holds a BBA degree from University of Michigan and an MBA degree from University of Chicago. Williams is currently an active member of Vistage, a national group of business thought leaders.
"Kimberly has a history of creating value through her ability to merge technology with customer service systems," said Hyman. "We see her unique skill set as an opportunity to further serve the needs of business professionals as Retrofit Weight Loss continues to tackle the nation's obesity crisis."
About Retrofit
Retrofit, the expert-led, data-driven weight loss program for busy professionals, is designed to deliver lasting results. Its innovative year-long program includes wireless monitoring of a client's weight, activity and sleep, as well as private lessons with a registered dietitian, exercise physiologist, and behavior coach. Retrofit recently raised $8 million in a Series A financing led by Draper Fisher Jurvetson (DFJ), bringing the total investment in Retrofit to $10.7 million.
Retrofit can be found on the Web at http://www.retrofitme.com and (855) 4-RETROFIT. Follow the company on Facebook and Twitter at @retrofitme.