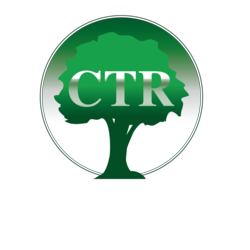 When it comes down to it, a successful settlement comes from all three parties being on the same page.
San Francisco, CA (PRWEB) March 22, 2013
The tax professionals at CTR have been hard at work this tax season with preparation of income tax returns. Despite this being a busy time of year for tax attorneys, the company is strengthening its core programs with a new tax debt relief service. This new offering from CTR's tax team is going to help taxpayers find the most appropriate resolution for them without having to break the bank. These tax professionals are prepared to receive and help hundreds of new clients seeking this service during the year.
CTR's tax experts began planning for this revision to its service last year, after feedback from clients led them to discover the need for a more efficient method of tax debt settlement. At the Atlanta tax lawyer office, input was collected that brought to light some excellent opportunities for program improvement. The main focus of this new service is to produce stronger relationships that result in better resolutions. The company has implemented this change to get a tax professional to better understand each client and to have a stronger rapport with each IRS revenue officer that handles the individual case.
"When it comes down to it, a successful settlement comes from all three parties being on the same page. Since our tax debt experts are in the middle, they need to have good relationships in both directions. So when you come to a California tax attorney, they will get to know your case so thoroughly that they can present it to the IRS as if it were their own. Then our tax specialists will present resolution proposals that are the most likely to be approved by the federal government," said a representative of CTR.
Taking care of IRS debt balances is something that CTR always handles with personalized attention. The details of each individual's case within this new program determine the best approach to resolving the balance. The amount of unpaid back taxes may make some taxpayers feel like settlement is hopeless. The main goal of this new program is to show clients that there are options out there for them. Tax lawyers in California are encouraging each individual place their trust in tax experts that will find the right solution for them.
CTR offers tax debt resolution and tax services for individuals and businesses across the United States. The company uses a three step program to create personalized strategies to help taxpayers settle their IRS debt. The company offers many services, including: state and federal tax debt resolution, IRS audit defense, tax preparation and bookkeeping.