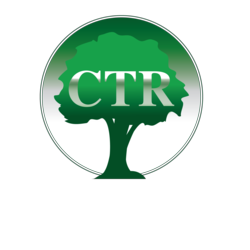 This is a busy season for any tax professional with several deadlines in the spring.
Charlotte, NC (PRWEB) March 23, 2013
Tax Company CTR is now providing guidance to taxpayers who are busy preparing their 2012 income tax returns. The company has recently expanded its tax preparation department and will be providing free consultations to any individual who needs help. CTR's Charlotte tax attorneys made the decision that more guidance needed to be provided to customers contacting the company.
"This is a busy season for any tax professional with several deadlines in the spring," said a CTR representative. "We want to help as many taxpayers as possible with their income tax returns. Failing to file and failing to pay income taxes can cause tax debt problems. If simple answers can help avoid those issues, we're going to provide them."
The company has worked with its clients to become compliant with unfiled past due tax returns and new clients interested in a reliable tax preparation service. CTR's Portland tax attorney has repeatedly sent more information about the importance of filing income taxes on time. CTR management decided further guidance was necessary.
"You can call in and get more information about income taxes, tax refunds, filing resources and steps you need to take to get your taxes done," said a CTR Spokesperson. "Our Orlando tax lawyers keep mentioning to me that this new program is satisfying many clients. No matter where you live, you can take advantage of CTR's guidance and free consultations to get assistance with your tax returns."
Taxpayers have already reported to CTR representatives that the program has been helpful. Individuals unfamiliar with tax debt issues have called thinking that they would have simple questions answered, and ended up learning about possible IRS debt problems on the horizon. Cases that cannot be resolved by CTR's tax preparers have been referred to other resources like the California tax advocate by CTR's team. The company also has made it policy to advise clients with tax identity theft problems to contact the IRS directly.
"We're excited because this program is really going to help a lot of taxpayers with their issues, both minor and serious," said a CTR representative. "The tax filing deadline is on the horizon and we're urging everyone to file early or get the answers they need to file now. Missing the deadline can cause serious IRS problems for individuals and that's the situation to avoid."
CTR offers tax debt resolution and tax services for individuals and businesses across the United States. The company uses a three-step program to create personalized strategies to help taxpayers settle their IRS debt. The company offers many services, including: state and federal tax debt resolution, IRS audit defense, tax preparation and bookkeeping.