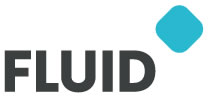 San Francisco, California (PRWEB) March 18, 2013
Fluid, Inc., the digital shopping innovator, announced today that Barry Judge has joined the company's board of directors. Barry is recognized as a transformational leader and digital trend-setter with significant experience in developing omni-channel strategies.
Kent Deverell, CEO of Fluid, Inc., said, "We are thrilled to have Barry join our Board of Directors. Barry's deep retail marketing expertise and demonstrated leadership in creating seamless cross-channel customer experiences will be a huge asset in delivering on our vision of enabling digital shopping experiences that make consumers love our clients' brands."
Judge was recently named Chief Marketing Officer at LivingSocial. Prior to this latest post he served as Best Buy's CMO and EVP for Marketing & Strategy. Prior to Best Buy, he held positions ranging from marketing assistant to product group manager with Young & Rubicam, Coca Cola USA, The Quaker Oats Company and the Pillsbury Company. He also was a member of the start up team at Caribou Coffee Company and served as vice president of marketing and product development.
He is also on the Boards of Total Wine, Spirits and More, Owner IQ and the Mobile Marketing Association and on Advisory Boards of Rutberg & Company, ShopTouch, IGiveFirst, MyIceberg , and Nectarom.
About Fluid
Fluid's on-demand visual merchandising suite and award-winning digital agency services incite consumer action. Our work for world-class retailers like The North Face, Clorox, Gymboree, Benefit Cosmetics, JELD-WEN, and Brooks Brothers brings their brands to life, making the digital shopping experience fun, vivid, intuitive and social. Brands and retailers tap our combination of strategic consulting, custom design and development services, and our visual merchandising suite to engage, convert and retain consumers with unique digital experiences.