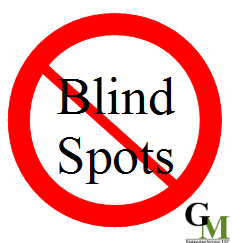 Virginia Beach, VA (PRWEB) March 19, 2013
GM Engineering Services (GMES) demonstrates how their rugged wireless camera systems can be setup in just two minutes to eliminated blind spots with a new video. GMES's camera systems are designed to increase safety and efficiency for industrial equipment operators such as on tugboat captains and crane operators. The video is available on GMES's website at http://www.gmesllc.com/setup-under-2-minutes/
"This video accurately demonstrates how easy it is to setup and use our solutions straight from the storage case," says Mr. Christopher Machut, Chief Technology Officer of GM Engineering Services. "The ability to quickly install each camera significantly reduces the down time during installation of the platform on any boat or crane versus traditional camera systems. The ease of installation and use significantly increases efficiency and safety by virtually eliminating blind spots for the operators."
GMES's rapidly deployable wireless camera systems are designed to be rugged and installed quickly. The video on GMES's website demonstrates the platform being setup in under 2 minutes and fully operational. Every GMES manufactured camera platform is designed to be mounted outdoors and endure all types of weather conditions. The video can be viewed directly on their website at http://www.gmesllc.com/setup-under-2-minutes/.
Whether to increase safety and efficiency on a crane with HoistCam, eliminate blind spots for tug boat captains with TugCam, or to quickly increase safety and security for your operations, GMES has the right situational awareness platform to meet any organization's needs. Contact GMES for a demo of their wireless camera systems and make your work site a safer one for everyone.