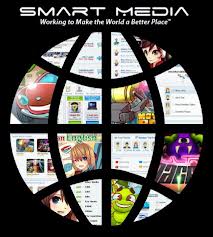 Knowledge which is acquired under compulsion has no hold on the mind. Therefore do not use compulsion, but let early education be a sort of amusement; you will then be better able to discover the child's natural bent.
― Plato
Henderson, Nevada (PRWEB) March 18, 2013
Smart Media Technologies releases new features to Home Page Pays that help those who choose Homeschooling over traditional schooling. While Homeschooling has its benefits it also has some negative aspects to it as well and SMT offers a no cost solution to each of them. According to NHERI National Home Education Research Institute "Homeschooling – home education or home-based education – has grown from nearly extinct in the United States in the 1970's to now about 2 million school-age students."
For parents looking to completely opt-out of the traditional education model finding a quality curriculum for students can normally be a very costly endeavor. With HPP parents now have access to over 2,200 video classes to offer to their children. Parents can find everything from basic educational classes to advanced university classes from Stanford and Yale. HPP also offers prep courses for college entrance exams as well as computer education classes and these are offered to students worldwide at absolutely no cost.
HPP offers different ways for parents and students to connect with others with common goals and interests from anywhere in the world. There are many benefits to this including the ability to unite for political reasons. They can also share educational ideas or even plan trips and offer student exchange programs. If they are not part of a community they can join one, and if there is not one for what they feel passionate about they can create one. Those who might be thinking of Homeschooling can connect with others who already do to learn more about it.
Through Home Page Pays parents have the opportunity to offer things to their children that they may feel their children are missing out on like social events or even sports teams and it is global so the possibilities are endless. There is even a special place to make a "call out" to the entire community where someone could say "I am looking for home school parents in Ohio" or "I am forming a softball league for Homeschooled students in Texas." The possibilities are only limited by people's imaginations.
Home Page Pays can even be used for fundraising for different projects. Anyone can choose to purchase and brand their own version of HPP and they can create special content if they choose to and by giving the special branded version away the owner earns a percentage of money whenever any of those people are online. And they also earn off of the people that any of those people give it to so the fundraising capability is actually unlimited. The money that they earn does not come from the students themselves but from the advertisers on HPP in the same way that actors are paid by advertisers when they do television shows. Everything on HPP is completely funded by advertisers from around the world.
Students can also socialize and play games with their friends and even hold competitions against others in their own community or other communities. They also have the ability to communicate in many different ways not available anywhere else through things like Smart Mail which unlike traditional email is 100% safe, secure, spam free and deliverable and communicate live as well through Smart Chat and socialize through Smart Chirp. Smart Chirp is a unique kind of social network where people can share thoughts, pictures and videos with all their contacts which is more like a social gathering rather than a social bulletin board which is common to most social networks.
About Smart Media Technologies
Smart Media Technologies is a world-class technology company that has developed proprietary technology called "Home Page Pays" (HPP) which is set to revolutionize the Internet world. HPP works on any computer or browser and no technical experience is required. This platform offers the user dynamic free services and products combined with the very best digital branding and advertising services that are available online.
Users have access to the HPP Social Community, which includes the latest Communication features, Social and Educational Games, Educational Video Libraries, Prizes, Giveaways, a Top Sites window to the Internet that puts the very best of the Internet at the users fingertips and the world's only Reward Points System where users earn points for simply using the Internet that they can redeem in the HPP online rewards store."
CEO David Martin says; "Through creativity and our amazing technical team, we can do almost anything that we can dream. Our goal is to offer the most valuable free member system ever created."
To learn more about Smart Media Technologies visit their website at: http://smartmediacommunications.com
To learn more about the Home Page Pays Dynamic Bar go to: http://smartmediaplay.com