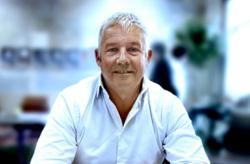 "Our R&D programme is huge and always expanding, and this grant will definitely help."
(PRWEB UK) 19 March 2013
Business software manufacturer Greentree International's track record for world-leading research & development has been recognised, as one of the first recipients of the Government Technology Development Grants allocated on behalf of the New Zealand government by Callaghan Innovation.
Greentree will receive £1.5 million towards its research & development programme over three years.
New Zealand Science and Innovation Minister Steven Joyce says the grants go to business that have "a strong history of investment in research and development".
"The successful commercialisation of innovative ideas is critical to the success of the New Zealand economy," Joyce says. "Some of our most successful businesses in recent times have been the most innovative ones. We need more innovative businesses to compete successfully on the global stage."
Greentree is totally focused on developing market-leading business software that in turn drives export success and has created a strong Australasian presence, as well as growing communities in the UK and USA. The UK is Greentree's major hub of investment and its fastest growing market.
"Our R&D programme is huge and always expanding, and this grant will definitely help," says Greentree's CEO, Peter Dickinson.
"We'd love to tell you more about the exciting developments ahead, but we need to keep them under wraps for now."