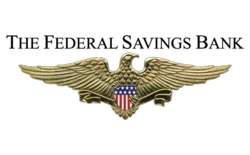 Among properties values over $1 million sales are up 25.7% (YoY)
Chicago, IL (PRWEB) March 18, 2013
The Federal Savings Bank is seeing a resurgence of demand for jumbo loans. As property values continue to rise, especially higher priced listings, potential buyers need a larger loan to bid with. The bank encourages its prospective applicants to apply for a mortgage now while rates remain low and to support the serious bid of a potential buyer.
According to Reuters, sales activity among higher priced homes between $750,000 and $1 million is up 38.7% year-over-year. Among properties values over $1 million sales are up 25.7% (YoY). For the properties of lesser value, $417,000 range, jumbo mortgages are returning by demand. This resurgence is interesting since the demand for a jumbo loan was almost ridden out by the housing bust/financial crisis of 2008. After the crisis, many lenders including the Federal Savings Bank have reduced their coverage of jumbo loans.
With the credit markets improving and home values rising, lenders are meeting the renewed demand for jumbo loan customers. While these larger sized loans are offered at a higher interest rate than smaller conventional loans, they are still offered at decade low interest rates across all states.
The Federal Savings Bank sees that these loans can be a stable and profitable investment among its credit worthy applicants. Overall jumbo loan activity is up over 50% from year ago levels. The Federal Savings bank encourages applicants to get pre-approved such a mortgage now as interest rates may not remain this low for long. The Federal Reserve has stated that they intend to keep rates low until unemployment reaches 6.5%. Currently unemployment is 7.7% after falling from 9.1% in July 2011. To get started on a jumbo home loan application simply visit: TheFederalSavingsBank.com