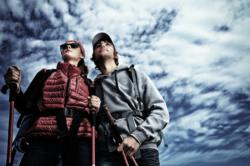 "Without a cold winter plants fail to die off leading to more asthma related triggers come pollen season"
(PRWEB) March 26, 2013
According to the Centers for Disease Control and Prevention, people with asthmatic conditions elevated by 12.3 percent between 2001 to 2009. This was seen primarily among woman, children, African Americans and those in poverty. Meanwhile, roughly around the same time frame which is from 1997 to 2007, food allergies increased by 18 percent among children. Studies have shown that children who suffer from food allergies are the most likely to experience respiratory and skin allergies, among others.
Fresh air is becoming harder to find. More and more scientists have agreed that shifts in the earth's climate are the culprits for increased itching and wheezing. Dr. Brian Walsh, a private practice pulmonologist based in Dover shared that there has been a general increase of asthma and allergy cases, noticeably in the last two years. "It was a very warm year last year, a very warm winter, and often we have felt that a deep freeze in winter causes die-off of some plants," he said.
"When we have warmer-than-average temperatures, we don't get the winter die-off. So, it's not only the new things but the things that fail to die-off in winter like they usually might that are leading to problems."
However, two warm years in a row is not classified as climate change. According to an article published on delawareonline.com, climate change is determined by "long-term patterns that move away from established trends in weather-related phenomenon like precipitation, temperature, ozone levels and season start and duration."
The National Oceanic and Atmospheric Administration reported that in 2012, temperature were 3.2 degrees warmer compared to past average. And in the top ten recorded history of warmest temperature, the top 7 warmest years have been taking place since 1990. Droughts have been getting more severe in some areas of the West, including Texas.
PURE Solutions noted that the occurrence of allergies and other health-related problems have been increasing with the climate changing. Incidence of asthma has been significantly on the rise in the last 10 years. It's also the same case for allergies, such as food allergies, eczema and rhinitis. Of course, there may be other factors but scientists point out climate change as a major one. Here are the reasons:

Higher temperatures result in: higher levels of carbon dioxide, increased high-ozone days, increased humidity that can increase the presence of molds.
Plants that thrive in cold weather die off or have limited areas to grow. As a result, plant hardiness zones have shifted.
Higher temperatures affect and increase carbon dioxide levels; so plants in these conditions start to pollinate ahead of time with a significant increase in pollen production and releasing pollen that is more allergenic.
Allergy specialists at PURE Solutions are encouraging the public to be more sensitive about protecting the environment and to be more conscious about pollen counts and other allergens such as molds, ozone, and ensuring that the home is always clean with fresh air all around. If you are traveling please consider a Hypoallergenic Hotel when booking.
About PURE Solutions North America
PURE Solutions' innovative system for hotels and conference centers provide PURE rooms, an allergy-friendly room which results in indoor environments that have been treated to remove 98-100% of bacteria and viruses. The PURE room concept utilizes state-of-the-art purification techniques whereby each room is treated comprehensively to remove allergens and irritants from all surfaces, fabrics and air flow. Over 300 of the nation's top hotels have installed PURE to date and this system is being adopted at a rapid rate by hotels worldwide. Pure Solutions received the 2008 Innovator Award from The School of Hotel Administration at Cornell University. For further information, see http://www.pureroom.com.