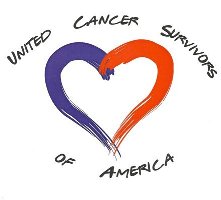 "Her enthusiasm and positive energy are contagious ...."
Birmingham, Alabama (PRWEB) March 19, 2013
Share Norville, distant cousin to well known TV News Anchor/Journalist, Deborah Norville, has been named Vice President of United Cancer Survivors of America, Inc. (serving all 50 United States). Norville first came to Birmingham, Alabama several years ago as a singer/song writer. She has enjoyed a lot of success in the Pensacola and Birmingham music/recording scene. She will from time to time work with the Nonprofit's Concert Director, Rob Avram, on securing entertainment for concert fundraisers. Regarding Miss Norville's work experience she began working for Atherotech Diagnostic Labs several years ago where she became Purchasing Manager. She also heads many fundraising events for the company including an annual event for the American Heart Association. Her connections, experience and skills have greatly benefited United Cancer Survivors of America, Inc..
Share Norville has been VP for the Nonprofit's two programs Students of Survivors and Athletes Kickin' Cancer for the past 4 plus years. She has been instrumental in raising several thousand dollars for these programs and will be a vital part of the success of the recent merging of those programs under the one umbrella of United Cancer Survivors of America, Inc.. A few of Norville's responsibilities for the Nonprofit will be heading fundraising events, recruiting volunteers, recruiting businesses to sponsor or donate items for events, working with the Nonprofit's PR Director, Alex Avram on designing posters and informational material. Founder, Patricia Lee, says, "I have known Share Norville for over 13 years and she is my right arm for the Nonprofit. She is my sounding board for many major decisions. Her connections have made a tremendous difference for our two programs helping us to gain sponsors and recognition. Without her relentless efforts we would not be as far along as we are financially or with community awareness. Her enthusiasm and positive energy are contagious and all of us here at the Nonprofit look forward to working with her for years to come."
United Cancer Survivors of America, Inc. is a unique Nonprofit offering college scholarships, monetary awards for cancer surviving parents and soon will be holding their first annual fundraiser for St. Jude Children's Hospital. The program is open to all 50 United States.