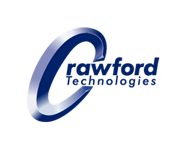 Partnerships are an important part of our heritage as a company and instrumental in our continued growth. These new international partners recognize that we have great products and excellent support to back.
Toronto, ON (PRWEB) March 18, 2013
Crawford Technologies announced today the expansion of its international customer base through a number of new partnerships, making it easier for customers around the world to implement CrawfordTech's award-winning software. These newly formed partnerships allow international customers the opportunity to work with partners who are fully able to accommodate their language, cultural and geographical needs. Now, customers all over the world will have access to the most competitive solutions and expertise on the market. CrawfordTech's newest partnerships include companies based in Europe, Asia Pacific and Latin America that provide a range of Automated Document Factory (ADF), archive, printing and document management solutions to their customers.
"Partnerships are an important part of our heritage as a company and instrumental in our continued growth. These new international partners recognize that we have great products and excellent support to back it up," said Ernie Crawford, President, Crawford Technologies.
"Today, we continue that mission with the growth and support of the program through new partnerships and an enhanced presence on our website and in turn the global Enterprise Output Management (EOM) and archive marketplaces. We believe these additions will allow for more customers and partners to find the information they need to solve their transactional document business challenges."
New Additions to the Crawford Technologies' Partner Program
SCREEN USA – North America & South America – Screen USA is a leading supplier of digital imaging and workflow solutions serving the North and South American markets. Screen's Truepress continuous-feed, wide-format and sheetfed inkjet printing systems, PDF/JDF-based workflow software and computer-to-plate recorders enable efficient, cost-effective production of high-quality materials, including variable data printing, promotional documents, packaging and signs/displays.
Altiuz – Santiago, Chile – Altiuz offers specialized solutions and high-level document management, as well as specific developments and implementation services. They have more than 40 professionals with experience in financial, insurance, retail and telecommunications.
PitorriATS – Sao Paulo, Brazil – With over 20 years of experience in the printing industry, PitorriATS offers solutions that are quick and efficient, with low resource consumption and can be customized according to the specific needs of their clients. PitorriATS' solutions make it possible for clients to achieve their goals affordably within their required timeline.
TEC4U – Bogota, Colombia – TEC4U offers document re-engineering to suit the needs of different purposes and end-users; one key area being repurposing print streams and turning them into multi-channel electronic documents (e-statement, e-invoices, e-mail campaigns etc.).
Golden High Solutions – Hong Kong, China – Golden High Solutions offers e-document presentment and archive solutions, AFP architecture and DBCS Chinese solutions. Their specialty is with finance and insurance industries.
Stone-Apple Consulting – Singapore – Stone-Apple Consulting provides licensing and consulting services for the archiving market, with support in the Asia Pacific region for CrawfordTech's PRO Archiver.
ipostes.com – Lyngby, Denmark – iPostes provides knowledge, advice and support to postal organizations in the fields of hybrid mail and postal electronic services. With 20+ years of experience and more than 25 national posts on five different continents, ipostes.com has experts in all steps of postal messaging in both print and virtual.
TSI - Montlouis s/Loire, France – TSI is an IT Services Company specializing in all projects and solutions related to Automated Document Factory (ADF).
All of CrawfordTech global partners can be found and contacted by searching the Partner Program listing webpage.
Organizations interested in exploring the benefits of joining forces with a company changing the future of Enterprise Output Management (EOM), Enterprise Content Management (ECM) and archive management solutions are invited to visit the CrawfordTech Partner Program information webpage.
About Crawford Technologies
Crawford Technologies is a worldwide leader in print-stream transformation, document re-engineering, workflow, document accessibility and archiving software solutions. Now in their 17th year of business, Crawford Technologies is continuing to grow and expand their solution offerings in the Enterprise Output Management, Multi-Channel Customer Communications, Document Archiving and Enterprise Content Management markets.
Since 1995, Crawford Technologies' award-winning solutions have helped over 700 companies around the world reduce costs associated with communications' processes by delivering bills, statements and other mission-critical transactional communications to their customers in the format they need, when they need it. This includes alternate format documents in Braille, Large Print, Audio and E-text for visually impaired and print-disabled customers.
With CrawfordTech's range of unique software products and services, our clients simplify, automate and extend document delivery cost effectively - irrespective of current, legacy or future standards in infrastructure or document output. These clients, including four of the top five US banks, four of the top five US insurance companies and four of the world's top five car manufacturers, are realizing high-value results as costs associated with document processes are minimized through automation, new opportunities for savings across critical communications are realized and they react quickly to changes in regulations, policies, business requirements and technical infrastructure.
CrawfordTech's quality software, expert support and transactional document business knowledge help clients to meet operational, service, marketing, legal and compliance requirements and automate the delivery of billions of communications to their customers annually. Simply put, companies look to Crawford Technologies for a platform-independent approach, leading system performance and superior output fidelity. Please visit http://www.crawfordtech.com to find out more about CrawfordTech's clients, people, partners and solutions.
For media and other enquiries please contact the CrawfordTech Press Office:
North America Tel: +1-416-923-0080
UK Tel: +44 (0)20 3239 4723
media(at)crawfordtech(dot)com
http://www.crawfordtech.com