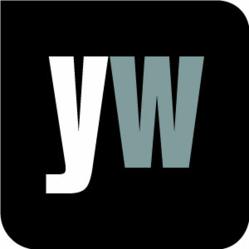 The thing that I love is that they've made communication and socialising really simple.
London, UK (PRWEB UK) 18 March 2013
With over 1 billion Facebook users, there's no questioning the popularity of social networking sites. According to statistics, out of the 1 Billion users on Facebook, 50% of those are said to log in on a daily basis. The average user has 130 friends and spends over 700 minutes per month on the site – that's an average of over 20 minutes a day. So does this unprecedented usage mean that our face-to-face time with peers is in jeopardy?
Yourwellness Magazine recently posed this very question to its readers; Are Social Networks Harming Real Life Relationships?
Responses were varied, as debates usually are, but perhaps unsurprisingly, parents were more worried about their children's use of time of the networking sites. The children themselves, however, seemed to be less concerned.
So is this a generational gap? Reader Dawn feels as though her two teenage children are permanently connected to either their phones or laptops. "Their attention spans are now so short that we can only talk to them for a couple of minutes before they start reaching for their phones to check for updates". Dawn worries that they spend so much time alone whilst on social network sites, that they are missing out on real life.
Duncan, however, feels that social networking enhances, rather than harms his friendships and relationships. "The thing that I love is that they've made communication and socialising really simple. I can easily keep in touch with people I rarely see in real life – even those living on the other side of the world, who I might otherwise lose touch with". He said that get-togethers are made simple with mass invites to friend lists and the sense of community is apparent.
Visit the Yourwellness website to register your vote!
Yourwellness Magazine is unique in that it covers all aspects of wellbeing, from health and relationships, through fitness and family, to work and finances. What's more, it also explores all the options available from ancient to modern to scientific to holistic with completely impartial information
To find out more read the latest magazine online at http://latestissue.yourwellness.com
Alternatively visit the gateway to living well at http://www.yourwellness.com