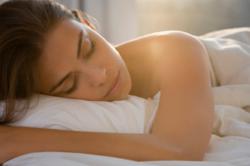 Insomnia is costing Billions of dollars every year.
San Francisco, ca (PRWEB) March 20, 2013
On March 20th, The Futon Shop responds to an article published by The Huffington Post on The Staggering Cost of Sleeplessness.
According to the article, insomnia is costing Billions of dollars every year. Since the mid 90's, treatment for insomnia increased up to 10.9 billion annually. Dr. Lee Ritterband and Dr. Frances Thorndike claim in the March 19th 2013 article that car accidents connected to sleep issues increased $1.75 billion in the mid-90's annually and these staggering amounts are climbing higher every day. They also claim that from a recent analysis, there is a high indication that on an individual basis, the annual per-person costs are more than 10 times greater for adults with insomnia versus good sleepers. These astounding statistics shows a clear problem that Americans have with sleep and the deadly and costly repercussions
The Futon Shop agrees there must be a larger presence with research into the lack of sleep that has been rising. It is extremely important to find out the factors that stop so many from getting a good night's sleep. Chemicals in furniture and in one's home i can be dangerous for one's health and can contribute to challenges falling and staying asleep because of off-gassing, allergies, and chemicals coming from latex and foam with petro-chemicals. The Futon shop suggest purchasing soy-foam, organic memory foam, and natural latex.
In the March 18th 2013 Time magazine asked Livestrong CEO Doug Ulman ten questions. The one question that stands out to The Futon Shop was about Time's recent cover story about the high cost of health care and if it cost too much to treat people with Cancer. Ulman responded, "It costs too much when we diagnose people late and when we don't give people the best possible treatment So we waste a lot of time treating people with things we probably already know don't work. That's where prevention and early detection are so important." The Futon Shop believes this is the essence of the sleep problem now: what is the prevention? It can't be just popping pills. That is not prevention, it is just a band aid effect.
When it comes to sleep issues, it is rising and becoming a major problem from poor work and school results, changing one's genes, to creating health issues that can not be reversed. The Futon Shop stands by Ulman's theory that prevention is key and it is where the money is applied that can change the statistics.
The Futon Shop believes a major contributor to sleep issues is what you are sleeping on and offers tips on how keeping chemicals out of the bedroom can help one get a better night sleep:
The Futon Shop believes that sleeping on organic mattresses is a great way to prevent sleep and health issues. Chemical free futon mattresses has shown great benefits for consumers with allergies and sensitivities to flame retardants and foams with petrochemicals.
Any of The Futon Shop organic cotton and latex futon mattresses without pesticides are better for your health. Chemicals have shown to increase diseases such as infertility, cancer, asthma, and weakness just to name a few. Organic futon mattresses and organic crib mattresses are safer for babies and pregnant women as well. Pesticides and other toxins can increase the chance of neurological and behavioral problems.
The Futon Shop, one of the leading American made green manufacturers has paved the way in toxic free furniture and mattress production. One of the biggest differences between The Futon Shop mattresses and traditional mattresses is the use of organic components. The Futon Shop has been certified by the Green America's Green Business Network as an environmentally and socially responsible business.
The Futon Shop is a vertically integrated retailer that manufacturers over 33 organic and green mattresses from start to finish. The company dates back to 1976 led by Suzanne Diamond and her team of specialists dedicated to producing eco friendly furniture and bedding. Their mission is to produce the best eco-friendly/chemical-free Organic and Natural futons,organic futon mattresses, futon covers for sofa beds, futon frames, and platform bed frames that promote better healthy living and a good night's sleep for all.
Organically yours, The Futon Shop