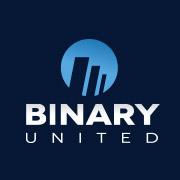 Nikosia, Cyprus (PRWEB) March 19, 2013
Most binary options affiliate programs offer a variety of marketing tools for their affiliates. As this form of investment is very popular in the United States, it is no wonder that most of the programs focus on English versions of their instruments. It all works out well when the affiliate is an English-speaker and, moreover, his visitors are too. But what if a person is running a website visited mostly by non-English-speakers, who would feel more comfortable using their own mother tongue?
(UN)COMMON LANGUAGE
Binary United addresses this need by introducing two new language versions of its marketing tools: German and French. Affiliates can now paste landing pages, banners, and other affiliate add-ons directly onto their sites to be understood easily. They can provide content that explains just how simple binary options trading is by selecting a binary options affiliate program banner, landing page or link and put them on their website. This drives traffic to the binary options platform, where there is a set-up for "Cost-Per-Action" marketing in place. When an affiliate sends visitors from their website to the binary options platform and the visitors either request more data or sign up to engage in a binary options program, the affiliate receives a certain amount of money.
BECOMING AFFILIATE
One of the main reasons for Binary United becoming so attractive is that the possible results from binaru options are determined immediately. If one was to buy shares of a stock, they'd have to wait for a certain amount of time to find out if they're either making or losing money. With binary options, as soon as the deadline passes, the trader knows if they made the correct call. This form of investing also offers very attractive benefits to individuals who are new to trading. For one thing, it draws the attention of people who want to learn more about trading but don't want to spend precious time learning all the in-depth ins and outs of the system. Binary options are designed for rapid trading and that translates into a rapid learning experience for anyone that an affiliate directs to their site, and hence rapid income for the affiliates themselves.
ABOUT BINARY UNITED
Binary United is a leading binary options affiliate program whose representatives boast 10 years of experience in the trading and affiliate businesses. The company offers the only multi-software affiliate program available on the market. They offer the best selection of binary options trading brokers and have at their disposal a state-of-the-art proprietary Affiliate Back Office. It consists of a professional and dedicated team of friendly and accessible affiliate managers who make sure every Client is followed with a phone call from a senior broker.