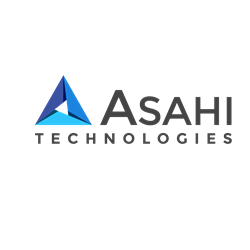 New York Metro Area, New York (PRWEB) March 24, 2013
Asahi Technologies, a leading provider of IT solutions on a global scale, today announced the launch of their desktop technology for businesses using the brand new HTML5 platform. This fantastic new technology is all set to revolutionize how the financial sector functions and view transactions. By using this desktop technology, firms can deploy interactive and high performance trading applications that utilize HTML5 for functioning
Presently, HTML 5 is increasingly replacing Microsoft Silverlight and Adobe Flash as the favored platform for developers that want to bring out different trading applications. The industry today is standing at a crossroad, because they realize the myriad benefits associated with the HTML5 platform. Meanwhile, even with the latest technological innovations available, most of the desktops available today are not equipped to handle modern browsers for supporting HTML5 standards adequately. Trading applications are complex as a rule. Therefore, sometimes even the latest technologies incorporated in modern browsers fall ineffective when handling such issues.
Asahi Technologies CEO, Vinod Subbaiah said, "When it comes to exploring the exciting new possibilities related to deployment and design of trading applications, HTML5 is incomparable. Asahi developed the new HTML5 desktop to unlock the potential associated with this hot new platform. Now the financial vertical can accelerate their adoption of HTML5 and make the work process faster and efficient than before."
HTML5 desktop allows running of applications independent of browsers besides incorporating, security, functionality, and performance appropriate for trading real time. Application providers now have the flexibility of deploying single applications at a time. Alternatively, it is also possible to empower customers with branded application store related to desktops, when the occasion demands.
With this revolutionary product helping along, firms related to finance can now opt for migration to HTML5. This helps to avoid rewriting of existing applications, helping organizations to save time and money, while leveraging existing resources for increasing efficiency and profits. Asahi HTML 5 desktop solution can run Silverlight applications and Adobe Flash while integrating seamlessly with .Net, C++, and Java. This occurs with the help of API. Chromium is at the base of this software, which is an open source Google project and additionally powers the Chrome browser.
Subbaiah, believes that trading applications show unique requirements related to scalability, performance, user experience and security. Developers at Asahi understand this very well. Their HTML5 desktop allows developers to both exceed and meet the myriad requirements.
To develop this high quality and versatile platform for the financial sector companies, Asahi uses a team of professionals with years of experience in finance. This has led to a better understanding of the problems, which the traders faced and paved a way for development of tailor made solution to deal with the issues successfully. HTML5 technology is bringing a ray of hope for IT based applications and the finance sector is sure to gain a lot with this new endeavor from Asahi-the leaders in innovation and technology.