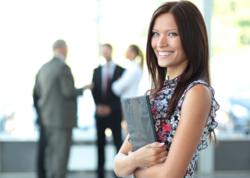 Although it is not surprising to see a higher percentage of female directors in smaller counties, the relatively low percentages seen in London, Manchester and the West Midlands are more unexpected
Isle of Anglesey (PRWEB UK) 20 March 2013
Research from company formation specialists, Duport.co.uk shows that the Isle of Anglesey and the Orkney Islands were the UK front-runners for female director appointments during Q4 of 2012.
They were the only two counties to have more female director appointments than male. Anglesey came in first with 57% and Orkney second with 54%. However, they were not the only islands in the top ten; the Shetland Islands and the Isle of Wight came in fourth and eighth respectively. The high percentage of female director appointments in smaller, more rural counties could be linked to a higher proportion of family businesses in these areas.
By contrast, larger counties such as Greater London and West Midlands appeared in the bottom ten, at ninety-three and ninety-four respectively, suggesting that larger cities such as Birmingham and London still favour male directors.
Managing Director of Duport.co.uk, Peter Valaitis commented:
"The results of our director gender table league table make for fascinating reading. Although it is not surprising to see a higher percentage of female directors in smaller counties, the relatively low percentages seen in London, Manchester and the West Midlands are more unexpected."
The full league table can be viewed at http://www.duport.co.uk/confidence-reports/county-league.php.
Duport County League Tables are generated and released by Duport Associates Ltd. The data contained in these tables is assimilated and analysed by Duport using public record data from sources including Companies House, Office for National Statistics and Ordnance Survey. Duport Associates Ltd is a leading UK company formation agent, established in 1997 and registering around 10,000 new companies each year through its Companies House approved software.