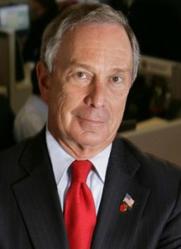 Get a glimpse on the extraordinary ways some of the world's billionaires push the value of their money to the limits
New York City, NY (PRWEB) March 19, 2013
While most people associate frugality to those who need to make ends meet or create a small reserve fund for life's emergencies, there is actually a clear relationship between frugality and prosperity – they come hand in hand. In the article 5 Shocking Tightwad Secrets of Millionaires published by FinancesOnline.com, readers will get a glimpse on the extraordinary ways some of the world's billionaires push the value of their money to the limits. The article will inspire readers to review their own spending and saving habits, prompting them to think that if a billionaire saves his leftover meals or trades wardrobe with a friend to get 'new' clothes, there's no reason average earners can cannot commit to some frugal acts that may open the door to the billionaire club.
The latest Forbes annual list of the world's billionaires reveals that there are currently 1,426 U.S. dollar billionaires worldwide, a meager .002 percent of the world's 7 billion population. And while the US has the most number of billionaires at 442, the notion of high flying, rolling on bed of bucks may not be true at all for most American billionaires. The 5 Shocking Tightwad Secrets of Millionaires article by FinancesOnline.com was based on a study by Thomas Stanley and William Danko, authors of The Millionaire Next Door, that revealed most affluent Americans are chronic savers and natural tightwads. Their shared traits and behaviors are:

They live well below their means.
They pursue wealth very efficiently.
They have little interest in social status.
They got no financial help from their parents.
The study concludes that the success formula of real millionaires is scrimping, saving, investing, and hustling.
The article also shows readers that amassing wealth is not a done deal, even if one's stash of cash is invested in dollar-perpetuating investments. As the article shows, the most successful billionaires never stopped at being tightwads when they became rich, but kept on doing the same cheapskate acts as their money grow.
While the article relates fascinating stories of billionaire tightwad acts ranging from surprising to downright disturbing, it also imparts timeless lessons especially for those aspiring to be affluent: When one is frugal, wealth can be within reach. With the right balance of attitude, determination and frugality, everyone has a chance to be a billionaire. More details can be found in 5 Shocking Tightwad Secrets of Millionaires article published by FinancesOnline.com.