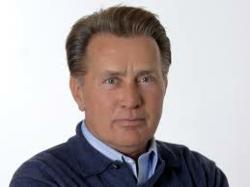 Reducing greenhouse gasses is critical to stabilizing the impact of climate change.
Hollywood, CA (PRWEB) March 18, 2013
The producers of Breakthroughs with Martin Sheen are announcing a May debut for a new report spotlighting industrial efforts to reduce greenhouse gasses, which contribute to climate change.
Breakthroughs Martin Sheen PBS is an independently produced television series airing in markets around the country on public television. The program is hosted by the legendary Martin Sheen, who is about to embark on his second half-century in American entertainment in 2013. Mr. Sheen has developed a reputation as one of Hollywood's most respected actors during a career that includes more than 60 film appearances.
Breakthroughs Martin Sheen is taking a fresh look at how industry is reducing greenhouse gasses in an effort to slow the impacts of climate change. In this new report, audiences will hear from engineers about how new processes to reduce carbon emissions are reducing the carbon footprint for many industries. Complex scrubbing devices are helping to clean exhaust gasses before they are released into the atmosphere, helping to slow the effect of harmful gasses on the planet and its inhabitants.
The producers of Breakthroughs Martin Sheen are targeting a May distribution date for the new report. Check local listings for air times on public television and PBS affiliates in individual markets. For more information the producers can be contacted via the official website for the show at breakthroughsptv.com.