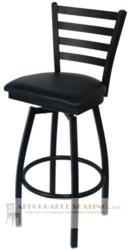 (PRWEB) March 20, 2013
The restaurant industry witnessed encouraging signs of growth in 2012 which augured good things to come in 2013. In celebration of the restaurant industry's recovery and regained success, restaurant furniture superstore Affordable Seating is offering a number of its best selling items on sale to encourage further growth in the industry.
Restaurants added jobs at a rate of 3.4 percent in 2012, marking the industry's biggest increase since 1995. According to the National Restaurant Association, employment in eating and drinking establishments is expected to grow at a rate of 2.7% in 2013, a full percentage point higher than overall employment growth.
While the restaurant industry is the second largest private sector employer, even it was not immune to the Great Recession, with 2008 and 2009 seeing an extremely rare employment drop in the industry. However, new data released by the Bureau of Labor Statistics suggests that the bad days have been left behind. 2013 was expected to be the third straight year in which restaurant industry job growth will top 2.5%, and there are now 441,000 more restaurant jobs than there were before the recession.
So why were so many new restaurant jobs created in 2012 with many more expected in 2013? The growth has been driven by existing restaurants increasing wait and kitchen staff to handle an improved business environment and new restaurant locations continuing to open up.
With that in mind, Affordable Seating is looking to help its customers open new locations and refurbish existing restaurants and bars with reduced prices on a wide range of furniture items, from chairs and bar stools, to tables, booths and patio furniture.
For restaurants looking to update their bar areas and give them a modern twist, Affordable Seating is offering its Ladder Back Swivel Bar Stool on sale for $55.50. This bar stool comes standard with a black sandblast frame finish and a padded seat in a choice of three standard vinyl upholstery options or with a wooden seat. For an additional cost this stool is available in a number of different vinyl and fabric upholstery options as well as coming in several other frame finishes. Compared to the $80 charged for a similar bar stool by other restaurant furniture suppliers, Affordable Seating's sale price on the Ladder Back Swivel is indeed a bargain.
Also on sale from Affordable Seating is either round or square teak table sets. A 28-inch round or 28x28 inch square teak table top with base included is on sale for $80. These teak tables are unique because of their versatility. Built to withstand the outdoor elements, they are suitable to patio seating, while their refined look also makes them ideal for indoor dining.
For those looking for a simple and especially affordable seating option, Affordable Seating is offering a variety of metal stack chairs for only $20. These chairs are sturdy, despite the low price, and are convenient to store and stack. As part of Affordable Seating's Quickship program they are available to ship in only one to two business days.
Affordable Seating is offering dozens of other items on sale in its celebration of the new employment statistics which show that the restaurant industry is leading the economy to recovery.
To view Affordable Seating's full selection of chairs, bar stools, booths, tables and patio furniture visit http://www.affordableseating.net or contact a customer service representative at (888) 495-8884.