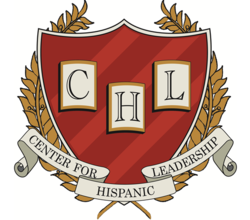 Our goal is to empower Hispanic students to become leaders in the workplace - with the understanding that our cultural values and our inherent diversity of thought provide us a competitive advantage." --Glenn Llopis, CHL Founder
Irvine, CA (PRWEB) March 19, 2013
The Center for Hispanic Leadership (CHL) has awarded a scholarship to the Samuel Curtis Johnson Graduate School of Management at Cornell University - that will provide all Hispanic/Latino MBA students with access to CHL's online Hispanic Leadership Academy (HLA). The three-year grant is a fitting next chapter in the history between CHL and Cornell University as Frank Llopis, father to CHL Founder, Glenn Llopis, was the first Hispanic student to graduate with a Chemical Engineering degree in 1940. Moving forward, CHL's goal is to continue to cultivate a mutually rewarding long-term partnership that will benefit all incoming and existing Hispanic/Latino MBA students for generations to come. "We are delighted to share CHL's Hispanic Leadership Academy with the standards of excellence that represent Cornell University and the Johnson Graduate School of Management," says Llopis, whose 2009 book, Earning Serendipity, 4 Skills for Creating and Sustaining Good Fortune in Your Work, was inspired by the life lessons and wisdom his father taught him. "Our goal is to inspire and empower Hispanic/Latino students to become leaders in the workplace - with the understanding that our cultural values and our inherent diversity of thought provide us with a distinct competitive advantage that can no longer be ignored."
Ms. Nsombi B. Ricketts, Senior Director, Johnson Office of Diversity and Inclusion, echoes the sentiment. "Johnson at Cornell University is very proud to partner with the CHL to empower our Hispanic/Latino students," Ricketts explains We are extremely thankful for CHL's generous donation of a three-year scholarship grant for Johnson at Cornell students to participate in the online Hispanic Leadership Academy (HLA). HLA will provide critical trainings in leadership, career advancement and entrepreneurship to develop our Hispanic/Latino students into global leaders."
In the journey to develop into leaders, MBA students will be given access to CHL's culturally-relevant professional development and advancement tools/resources that have successfully helped thousands of Hispanic students and professionals to accelerate their advancement in the workplace. CHL's online curriculum will focus on helping Johnson MBA Hispanic students elevate their career preparedness, increase their overall market value, and strengthen their personal brands and leadership capabilities through the implementation of CHL's "cultural characteristics framework."
According to the U.S. Department of Labor, by 2018 Hispanics will comprise 18% of the labor force. With such fast growth, universities and companies will need to better prepare Hispanics with culturally-relevant education and training to order to increase the talent pipeline of Hispanic employees. "If companies do not encourage a cross-cultural pollination workplace with culturally-relevant training to accelerate the performance of Hispanic employees," adds Llopis, "their company's creativity, R&D, new Hispanic market expansion, and supplier diversity efforts will weaken, making them irrelevant in the competitive marketplace. When Hispanics/Latinos fully leverage their cultural values as sources of strength, they ultimately become more successful because they enable the natural ways they think, act, and innovate to lead more effectively and authentically."
To learn more about how CHL, please contact Annette Prieto-Llopis at aprieto(at)centerforhispanicleadership(dot)com or 949-387-2609.
About Center for Hispanic Leadership
CHL is a nationally recognized consulting and training organization focused on issues regarding Hispanic growth strategies and has been featured in trade publications and online magazines as well as nationally syndicated television and radio shows. CHL product and service offerings to business owners, universities and Fortune 500 clients deliver leadership development, career advancement, marketing to Hispanic consumers, diversity management, and entrepreneurship. CHL's extensive library of culturally-relevant content includes published books, eBooks, whitepapers, blogs, and its breakthrough online Hispanic Leadership Academy (HLA). The first of its kind, HLA, provides an interactive, video-based training and certification platform with curriculum specifically designed for and about Hispanic business owners and employees, as well as companies focused on reaching the Hispanic market.