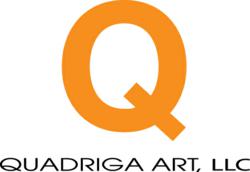 New York, NY (PRWEB) March 20, 2013
Nonprofits seeking to capture and retain new donors are offered strategies and tips in a new free whitepaper available for download : "The Past is the Past: Propel Your Marketing Strategies into the Future". The new thought leadership offers a fresh look at direct marketing for nonprofits, including a useful "Health Checkup" to make sure they are using the best strategies for connecting with the ever-evolving market. The 10-question survey is included in the new white paper authored by Quadriga Art staff, with CEO Mark Schulhof, global direct marketing leaders.
The paper offers a look at direct mail strategies that were successful in the past, examining those that are outdated and some that that have been resurrected with a modern twist. Quadriga Art also addresses strategies for 2013 and invites organizations to take a direct marketing survey to help them identify which of their practices are outdated and which are functional for reaching today's financially savvy and technology-driven donors.
Some themes from the paper include:

Failing to integrate marketing channels demonstrates a failure to give up what is old and risk what is new.
Although technology and big data are demanding a futuristic approach to marketing, sometimes a successful past campaign can once again impact donors' hearts and wallets.
Personalization is growing as studies show personalized emails improve click-through and conversion rates.
About Quadriga Art,LLC
Quadriga Art, LLC, is a global company providing nonprofit organizations, fundraising agencies and commercial brands with innovative direct marketing campaign solutions that produce extraordinary results. For more than seventy years, Quadriga Art has helped clients raise money and create connections. The breadth of Quadriga Art's services and work spans 25 countries, and more than a billion of its direct marketing packages reach targeted prospects, donors and consumer markets annually. The company has more than 3,500 employees in offices New York, New Jersey, Maryland and Amsterdam. Honour China, Quadriga's world-class manufacturing facility, is ISO 9001 Certified.