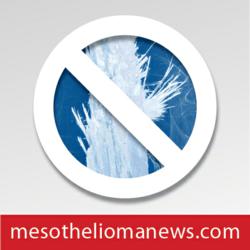 Dallas, TX (PRWEB) March 20, 2013
The same night IRA bombs went off in London (1982) five million British viewers stayed up until midnight to see Part 2 of a news-interrupted primetime documentary: "Alice: A Fight For Life." Alice Jefferson, a 47-year-old West Yorkshire wife and mother of two young children, lost her life to pleural mesothelioma short weeks after finishing her story on camera. She had worked at the age of 17 for less than three months at the Cape asbestos factory in Acre Mill, England— unaware that the thick white dust clumping on her clothes and in her nose would end her life 30 years later. 1
"We never worried though," Alice said. "We fooled around and made wigs out of it [asbestos] and put them on our heads," she told award-winning investigative documentary maker John Willis, who made the film in 1981. Willis still credits Alice herself for the film's immediate impact. "She had this incredible inner grace and more decency, honesty and courage than anyone I've ever known." (See 1.)
The first week in March is "International Women's Day." Last week's events in England included a rare viewing of "Alice" as a reminder that asbestos-related diseases can be as disastrous to females as males. 2 The documentary is now available worldwide on YouTube. 3
In 2007 Willis was interviewed for a 25th-anniversary follow-up piece called, "Cover Ups and Double Standards in the Asbestos industry." When asked what he thought Alice had achieved, he replied: "I suppose the most powerful thing anyone said was Dr. Alan Dalton, the late British environmental campaigner against asbestos— an inspiration for the film. He said a couple of years after the film was made, 'There is no doubt that Alice changed the world landscape in relation to asbestos. A Swedish trade unionist came to England and asked, "Why has the law changed here?" 'It's because of Alice. No other reason. Asbestos is now a dead industry. It's [the film's] got us the best asbestos laws in the world.'" 4
Linda Reinstein, chairman and co-founder of Asbestos Disease Awareness Organization (ADAO), commented on the annual observance of "International Women's Day" and its significance: "The face of mesothelioma is changing," she said. "Young women like Alice Jefferson are increasingly being diagnosed. These are the women who as little girls hugged their dads who came home from work with lethal asbestos on their clothes. They are wives who washed their husbands' laundry and breathed in the deadly fibers. They are women whose homes were near asbestos factories." 6
ADAO's Ninth International Conference opens Friday (March 22) in Washington, DC. With platinum support from prominent U.S. mesothelioma law firm Baron and Budd, ADAO seeks a global clamp on asbestos use. Over 55 countries have banned the use of asbestos, including the European Union. However, the U.S and Canada have not yet passed bans
.
For more information on ADAO and its upcoming international conference March 22-24, visit
http://www.asbestosdiseaseawareness.org.
If you or a someone you know has been diagnosed with mesothelioma, learn about your options at http://www.mesotheliomanews.com, sponsored by the mesothelioma law firm of Baron and Budd. You can contact Baron and Budd anytime at 1.866.855.1229 or via email at info(at)baronbudd(dot)com
About Baron & Budd, P.C.
The national mesothelioma law firm of Baron & Budd, P.C. has a more than 30-year history of "Protecting What's Right" for asbestos sufferers and their families. As one of the first law firms to successfully litigate an asbestos lawsuit, Baron & Budd continues to actively represent veterans, industry workers and others who are suffering as a result of exposure to asbestos. Baron & Budd achieved the largest mesothelioma verdict ever in the state of Texas, a $55 million verdict for an asbestos sufferer and his family in El Paso, Texas. Contact Baron and Budd at 1.866.855.1229 for additional information on mesothelioma treatments, mesothelioma cancer doctors and treatment centers and mesothelioma attorneys.
Sources:
1. http://www.halifaxcourier.co.uk/news/local/why-after-25-years-these-images-of-alice-still-haunt-us-1-1996434
2. http://www.junehancockfund.org/2013/news/2013-international-womens-day-event/
3. https://www.youtube.com/watch?v=UalvPWdKhqY
4. https://www.youtube.com/watch?v=TbE0YfwX2ac
5. http://www.asbestosdiseaseawareness.org/archives/19156