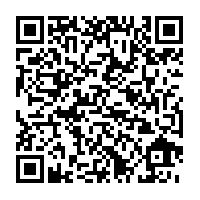 Pam Shoemaker, MACUL's President Elect states "MACUL looks forward to using the Photoscramble platform to allow our participants to vote on the winning photos. We expect out contest to be more exciting and fun than ever before."
Traverse City, MI (PRWEB) March 19, 2013
http://www.photoscramble.com , has released new features allowing photo contest entry to be a breeze for conference goers. Those equipped with a free QR reader on their smart phone can simply scan, shoot and send as they traverse the conference floor. Those that don't have a smart device can send an email attachment with the contest title in the subject and they are automatically registered to win." The annual conference attendees include teachers, administrators and other stakeholders who gather to network and explore ways to effectively use technology to ignite learning for students. There are no rules about the content or subjects of the photos, but they should be some type of creative expression related to the MACUL Conference. Pam Shoemaker, MACUL's President Elect states "MACUL looks forward to using the Photoscramble platform to allow our participants to vote on the winning photos. We expect our contest to be more exciting and fun than ever before."
PhotoScramble's photo contest platform provides the tools for a banner image and up to 12 direct sponsors within the contest. Sponsor ads are flexible enough to be used at the host's discretion, allowing them to be free or sold at a fixed rate. Major conference sponsors include Bretford, Data Image Systems, Dell, Discovery Education, Macprofessionals, Merit Network, Michigan Education Association, PowerIT, Ruckus, and sehr.
The opening keynote speaker will be Kevin Honeycutt. For 11 years, Honeycutt has been a Technology Integration Specialist at ESSDACK, an educational service center in Hutchinson, Kansas. He will speak on "How can a person connect to the world and grow? How can we learn to market our talents while we cultivate them? How can we teach kids to do the same? With today's tools and adequate passion we can teach kids to build the life they don't know they want...yet. Join me for this fast-paced journey launching into the life you want and teaching kids to do the same."
Closing keynote speaker will be Steve Dembo, Director of Social Media and Online Community, Discovery Education "Who wants to be the line leader? Ask that in any elementary room and every hand would go flying into the air. And yet, schools seem to be terrified of being the first ones to adopt new ideas in technology. Somewhere between kindergarten and our last faculty meeting, the role of line leader seems to have gone from the best job on the board to a position that's just a little terrifying. When did we become so terrified of being a trailblazer? Let's explore the risks, benefits, and transformations that can occur when a school embraces risk and is willing to step up and be first."
PhotoScramble and their sister companies are global SaaS providers for over 10 years that have created an online platform to create, enter and vote in photo contests. Based in Traverse City, MI, PhotoScramble has developed tools necessary for companies and organizations of all sizes to host photo contests as a fun way to share photos, compete, promote, brand, and fundraise.
For more information please visit, http://www.photoscramble.com or Contact Eric Freed
Eric Freed
http://www.photoscramble.com
Phone: 231-932-0851 Ext 11
Email: eric(at)photoscramble.com