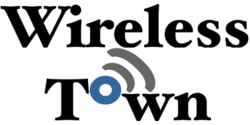 Wireless Town is a people company. We are here to offer users the best service we can. Our WiFi is part of our brand, and the whole experience is a customer driven one. Scott Brumley, CEO of Wireless Town
Roswell, Georgia (PRWEB) March 29, 2013
In today's world, mobile is a growing giant. Both the private and public sectors have embraced mobile first and mobile ecosytems are capturing an ever growing cache of consumer dollars. All of this development means that more data and services are required, and Wi-Fi is emerging as the chosen leader.
However, as Wi-Fi popularity soars and mobile device sales continue to blow through the roof, these once hidden networks are becoming important commerce highways and providers are scrambling to keep up with the demand.
One such provider, Wireless-Town installs and manages community Wi-Fi hotpots, many of which are located in and operated for the city of Roswell, GA. Their goal is to create the best Wi-Fi user experience (UX) available. Wireless-Town CEO, Scott Brumley has spent his entire career innovating networks and believes the Wi-Fi trend is at its beginning stages.
Why is it so popular? One reason is the steady year by year increase in mobile device sales, as well as advances in mobile payments. Both of these figures are only expected to increase over the next few years, and users are requiring more speed at cheaper prices (3G/4G is expensive). Wireless-Town uses the cloud and that accelerates speed for increased traffic.
What about sponsors and why do they like it? Communities have Wi-Fi demands. By becoming a sponsor, organizations provide ad free Wi-Fi to users and have the opportunity to reach a captive audience.
About Wireless-Town:
Wireless-Town installs and manages Wi-Fi hotspots for businesses and governments. If you would like to talk more about the benefits of hotspots in workplace and community areas contact Wireless Town - info at wireless-town dot com.