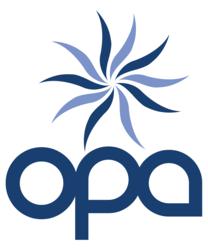 They stand as an example of the excellent workplaces Ohio has to offer.
Columbus, OH (PRWEB) March 25, 2013
Cleveland Clinic's Mellen Center for Multiple Sclerosis Treatment and Research, one of the largest and most comprehensive programs for Multiple Sclerosis care and research worldwide, was presented with a Best Practices Honor from the American Psychological Association (APA) at the annual Psychologically Healthy Workplace Awards ceremony held March 9 in Washington, D.C. The Mellen Center was recognized for its Employee Health Plan (EHP), which implemented a long-term strategic program called Healthy Choice. The program has transformed the organization's workplace culture into one that focuses on fitness and healthy behaviors.
The Mellen Center has shown its commitment to its employees through its Healthy Choice program. This initiative is an example of a health and safety practice, one component of a psychologically healthy workplace. The Mellen Center was one of nine organizations to receive the Best Practices recognition in 2013. The organization is a previous winner of the Ohio Psychological Association's (OPA) state-level Psychologically Healthy Workplace Award, qualifying it to be nominated for APA's Best Practices Honors.
"When we visited the Mellen Center as part of the evaluation process, it was clear from the moment we walked in that staff were energized, engaged and proud of the organization. They demonstrated in countless ways the best components of a healthy work environment. They stand as an example of the excellent workplaces Ohio has to offer," says Dr. Robin Graff-Reed, chair of the OPA Psychology in the Workplace Network.
The Healthy Choice program has given employees a greater sense of ownership in their well-being through tools aimed at reducing stress, improving stamina and maintaining a positive self-image. If employees are diagnosed with any of six chronic conditions affected by lifestyle choices (asthma, diabetes, hypertension, high cholesterol, obesity and tobacco use), they join the EHP disease management program, where they work with their health care providers to set goals, manage the condition through diet and fitness, monitor their progress and prevent complications. All other employees join one of the EHP-contracted fitness centers, or have the option to log their exercise time with special tracking software. Employee participants can also earn discounts on their insurance premiums or even selected copayment reimbursements. More than 50 percent of employees with a chronic disease now participate in care management and the estimated cost avoidance is between 6 and 15 million dollars.
"Forward-thinking employers such as the Cleveland Clinic are taking steps to create a positive work environment where employees can thrive," says David W. Ballard, PsyD, MBA, head of APA's Center for Organizational Excellence. "In turn, employees are more engaged and committed to the organization's success. This shared responsibility for creating a psychologically healthy workplace promotes an organizational culture that values well-being and performance and delivers results on both sides of the equation."
The Best Practices Honors is a national recognition that highlights those local Psychologically Healthy Workplace Award winners with a single program or policy that contributes to a psychologically healthy work environment and meets the unique needs of the organization and its employees. Nominees come from a pool of previous local winners and are selected through a competitive evaluation and judging process.
More information about the Best Practices honorees and APA's Psychologically Healthy Workplace Award winners is available at http://www.apaexcellence.org/media. Organizations interested in learning more about creating a psychologically healthy workplace or applying for an award in their state, province or territory can visit apaexcellence.org. The Psychologically Healthy Workplace Program is a public education initiative from APA's Center for Organizational Excellence.
Located in Columbus, OH, the Ohio Psychological Association is a membership organization of approximately 1,600 Ohio psychologists. Its mission is to advance the creation, communication and application of psychological knowledge to benefit society and to improve people's lives in Ohio. For more information, or for a psychologist referral, visit http://www.ohpsych.org.
The American Psychological Association, in Washington, D.C., is the largest scientific and professional organization representing psychology in the United States and is the world's largest association of psychologists. APA's membership includes more than 137,000 researchers, educators, clinicians, consultants and students. Through its divisions in 54 subfields of psychology and affiliations with 60 state, territorial and Canadian provincial associations, APA works to advance the creation, communication and application of psychological knowledge to benefit society and improve people's lives.