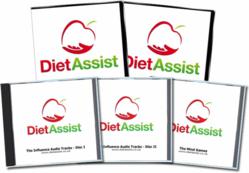 We've decided to put our money where our mouth is and let people use our DietAssist programme up front for just £1, and only pay us later if it actually works for them
London, UK (PRWEB UK) 18 March 2013
DietAssist have announced today that they are starting a 30 Day Weight Loss Challenge.
Members of the public who take the challenge will receive 30 days access to the DietAssist weight loss programme for just £1 so they can see how well it works in practice.
Spokesman for DietAssist, Rob Woodgate, says, "People in the UK spend billions of pounds on products and companies who promise long term weight loss, but despite this, obesity rates continue to rise while the diet companies just get richer."
"At DietAssist, we think this is just wrong, so we've decided to put our money where our mouth is and let people use our DietAssist programme up front for just £1, and only pay us later if it actually works for them."
The move follows the popularity of their recent "how to lose weight in a month" article, in which they outline how to use the DietAssist programme to lose weight in 30 day period.
DietAssist plan to run the challenge as long as possible, but reserve the right to close registration without warning if they get too many people, to ensure they can give a good service to everyone currently on the challenge.
The DietAssist programme is the result of over 20 years experience of helping people to lose weight effectively, and uses the latest psychological techniques to avoid the self sabotage and demotivation that dieters commonly experience.
The DietAssist programme helps dieters strengthen their motivation and resolve, and creates the optimum psychological state for success. It is designed to work alongside any weight loss programme or sensible eating plan.