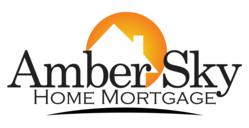 Elmwood Park, NJ (PRWEB) March 19, 2013
Amber Sky Home Mortgage, a trusted direct lender and leader in New Jersey home mortgage rates, loans and refinancing, provides potential homebuyers with tips for their next home purchase.
"With the Dow Jones industrial average reaching all-time highs, recent upswings in builder activity and interest rates still low we are expecting a very exciting buying season," said Michael I. Sema, President of Amber Sky Home Mortgage. "Many prospective buyers have been waiting to enter the housing market. With economic conditions improving and increased consumer confidence now is a great time for first-time homebuyers to realize the dream of homeownership and to take advantage of New Jersey's attractive interest rates."
Here are three tips that can help new and previous buyers to save time, money and aggravation with their home purchase.
1. Buyers need to know what they can afford - The biggest mistake many homebuyers make when purchasing a home is taking on too much debt. One way buyers can avoid this is to use the equation below as a general rule of thumb for affordability:

Homebuyers should multiply their gross (before tax) monthly income by 28% for a conservative estimate, or by 32% for an aggressive estimate to calculate their monthly payment. Then divide their current debt by their income; if the solution adds up to greater than 36% of their income, they should perhaps look for a more affordable home. Home loan calculators can also help determine what the baseline investment is for a potential buyer.
2. Buyers should follow New Jersey mortgage rates closely - Interest rates are a key factor when it comes to mortgage affordability. Prospective homebuyers should follow mortgage rates very closely. In some cases, mortgage rates can change frequently, and they often vary from lender to lender.
3. Buyers must carefully consider the type of loan that best meets their needs – Buyers need to carefully consider what type of loan is best for their lifestyle and financial situation. Is it a fixed rate mortgage or an adjustable rate mortgage? Some general guidelines are:

Fixed rate loans are particularly attractive given today's favorable interest rate environment. Fixed rate loans offer predictability and the ability to lock in a low interest rate. But if rates subsequently go down, homeowners will need to refinance to take advantage of those lower rates.
Payments on adjustable rate mortgages can change over time. However, these loans can give buyers the possibility of initially affording a bigger loan, along with the possibility of paying less if rates come down further.
A 30-year term results in a lower monthly payment but more interest. A 15-year term costs more per month but helps to build equity faster, and saves money in the long term.
Buying a home is an exciting and sometimes daunting experience. By helping homebuyers to understand more about the various mortgage options that are available to them, Amber Sky Home Mortgage can help buyers be more comfortable with the process, and to better understand the ins and outs of the mortgage marketplace.
For information or to speak with a certified New Jersey mortgage specialist please visit http://www.amberskyhomemortgage.com or call (201) 393-0200.
About Amber Sky Home Mortgage
Located in Elmwood Park, N.J. Amber Sky Home Mortgage has been providing home buyers and owners with a tailored approach to home mortgage rates, loans and refinancing since 2006. The company's seasoned team of professionals has helped thousands of people realize the dream of homeownership taking a personal approach to find the right loan that fits each individual's lifestyle recognizing that every customer has different needs to be met. For more information please visit http://www.amberskyhomemortgage.com or call 1-866-955-5655.
###